Well been busy working and still not had time to pick up the sheldon's. But as they say "Make hay while the sun shines". So mentioned in the earlier post they where in tight with other stuff around them and I had to build something to help me move them to the doors so I can crane them on to the truck. Pallet jack would not work... pipe would not either. So after abit of thought... well I build these. They are an 8 wheeled skate with a swivel pad that rotate on 100 or so steel balls that can be locked out. Two pull and control handles. Built them on the fly from my mind... no fancy program... spread sheets or legal consolation.
Over all group shot.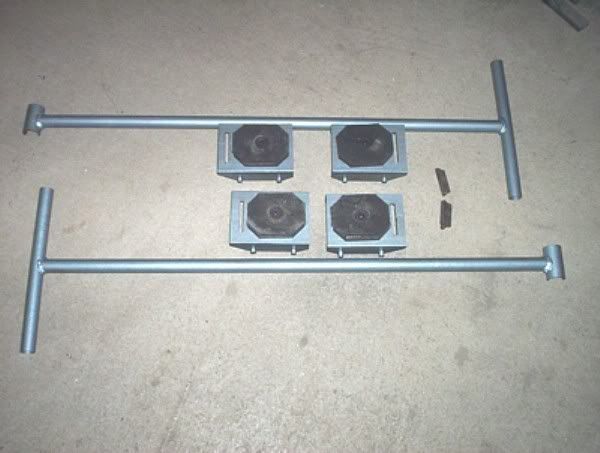 Glamer shot.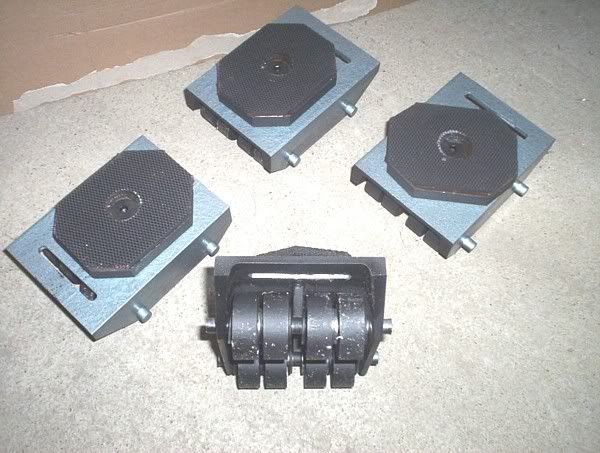 Will let you know how they work sometime this week.
Edited to make photo's a bit smaller in width.