I occasionally need to mount a small part on a faceplate so I made a tiny one to fit into a 1" collet.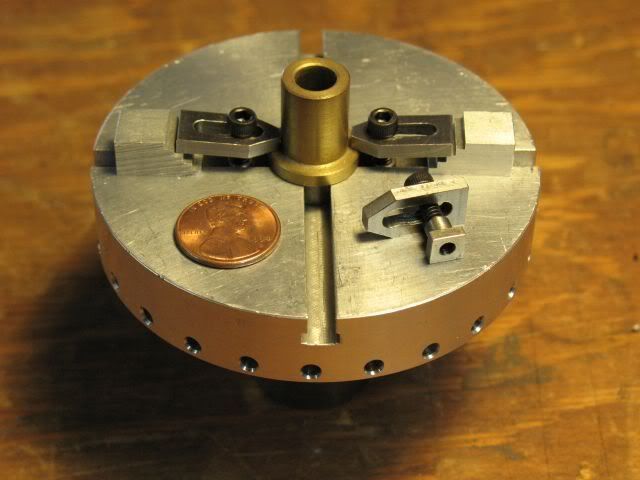 The T-slots were made with a 1/4" mill reground to look like a T-slot cutter. The T-nuts are 6-32. The back view,
shows the spigot used to mount it in the collet. The spigot is removable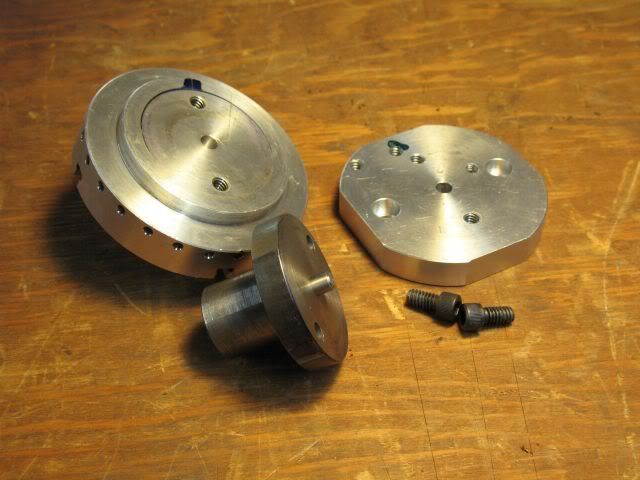 and has a precision centering pin so that other fixtures can be fitted to it. (A sacrificial mounting plate is shown on the right.)
Finally, with the spigot removed, the faceplate fits into my vertical collet holder (described in an earlier post) to form an indexing table. The bushing shown fits into the table's central hole to reduce its diameter if working on parts smaller than 1/2" OD.