In an effort to bring the signal-to-noise ratio back up a bit, here's another project I did late last winter. Some of you may remember
the first one
I did, which was also cutting a 6" down to 3".
In the first one I used the front half, in order to save the machined-in-place front sight. This time, that wasn't possible due to the barrel profile, forcing me to come up with a way to move the sight back.
After a bit of contemplation, here's how I did it: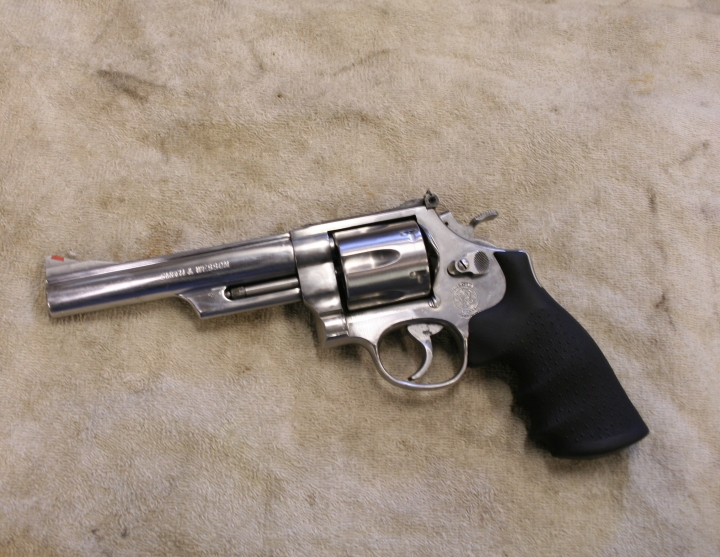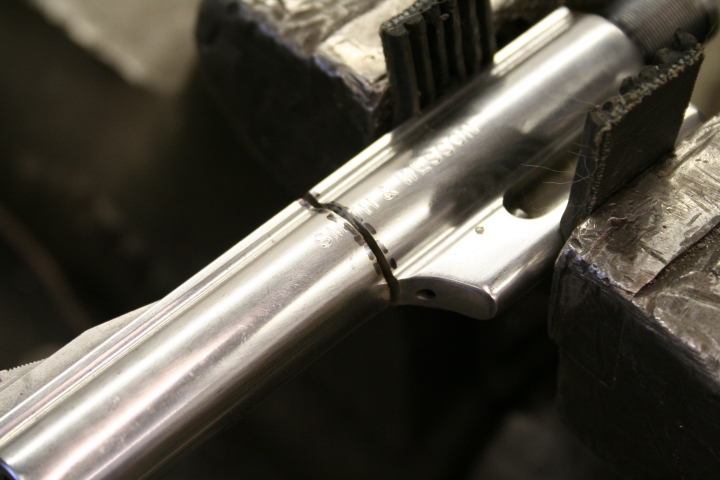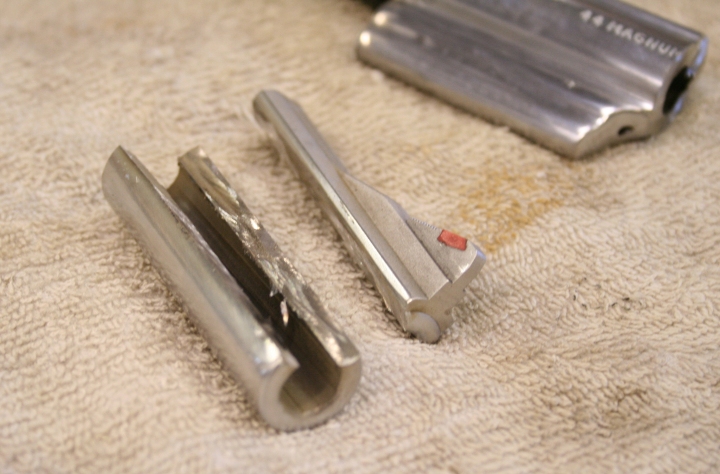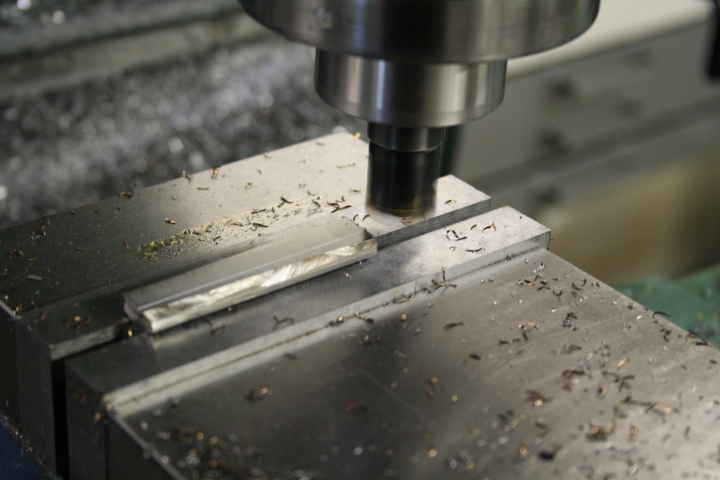 Cont'd next post.