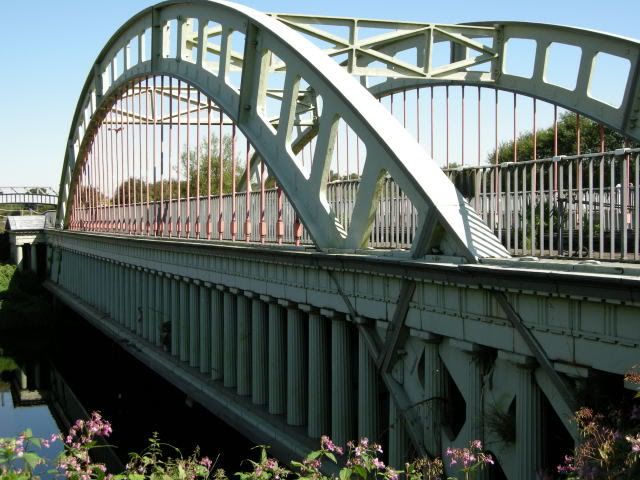 This is a cast iron bowstring suspension aqueduct at Stanley Ferry, north east of Wakefield, Yorkshire. I don't know why it was made so ornate. It's not as though it passes through some toff's landscaped estate.
Built 1836 - 1839 to carry the Aire & Calder Navigation over the River Calder. Apparently it is one of the earliest compression arch suspended-deck bridges in the world. Possibly the largest cast iron aqueduct?
You'd think it might be a tourist attraction, but it's certainly not on any tourist route, and it is something of a hidden gem in a former industrial area. Next door is a British Waterways workshop that does big woodwork, presumably mainly replacement lock gates.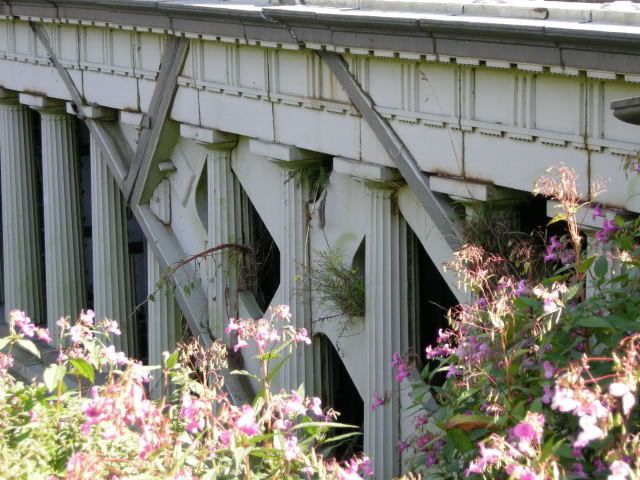 The partial columns intersected by the arch are actually separate section that are riveted on.
Clickable thumbnails.......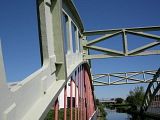 This shows how the arch webs are locally fattened up to accommodate the pins for the suspension rods. Also note the tapered cotters to hold the arch flanges together. They don't need to be very beefy.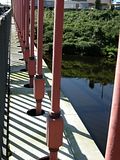 Wrought iron rods and turnbuckles. Tuning to equalise load sharing was quite tricky.
More information:-
http://www.engineering-timelines.com...Item.asp?id=19