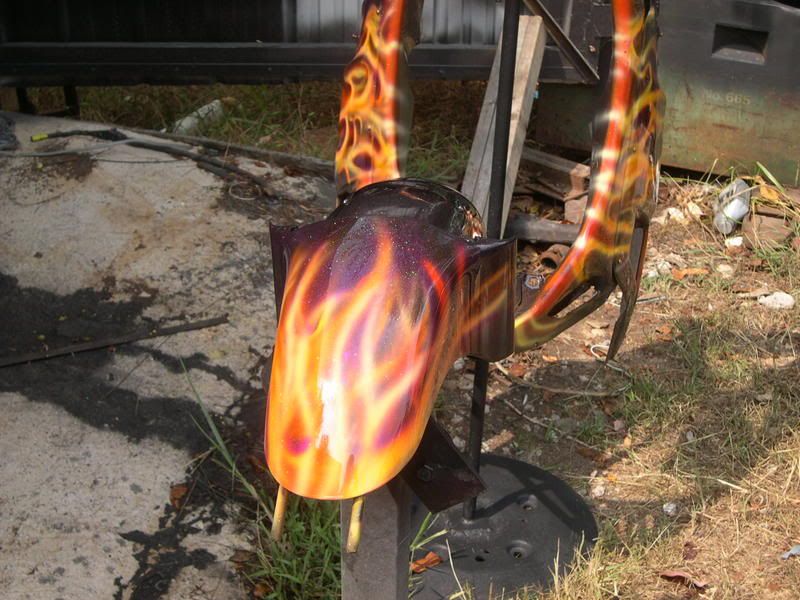 My second paintjob with the true fire technique, my style. I like the flowing instead of the pockets Mike Lavalee does.
The small fairing is for a pocket bike I had gave to me, the larger is for my Kawasaki ZX11 (the one that is supposed to cure my Hayabusa craving)
Maybe I'll paint the bridgeport to match later. THE pocket bike will be fun to ride around events. I am putting a slightly larger engine on the frame.
Used: House of Kolor true fire kit ($35 off ebay) and UC35 HOK clear coat with micro rainbow metalflake. Iwata Eclipse air brush and Devibiliss Finish line 3 HVLP rig. Airbrush set for 60psi, hvlp set to 26psi. It took about a pint of clear (3 coats) and about 1/4th of the true fire airbrush paint set. I estimate about $25-30 in materiels. Yeah, that is passion purple in there..