I started to post a plea for help with this little project but I decided to just plod onwards and see how it came out. I guess the experience and knowledge here must be soaking in by osmosis 'cuz I got 'er done and feel pretty good about it.
The task was to make a few model airplane venturis for the local distributor of Italian high performance engines called the NovaRossi. Seems like a simple task at first; just a little lathe and mill work from aluminum stock.
Rub #1 comes when you have to precisely position a radiused cut in the side of the of the part. The venturi is held in the intake opening by its sealing O-ring and the fuel supply "spray-bar." If it fits properly, you can press down hard on the venturi to compress the O-ring, then slide in the spray bar to hold it in place.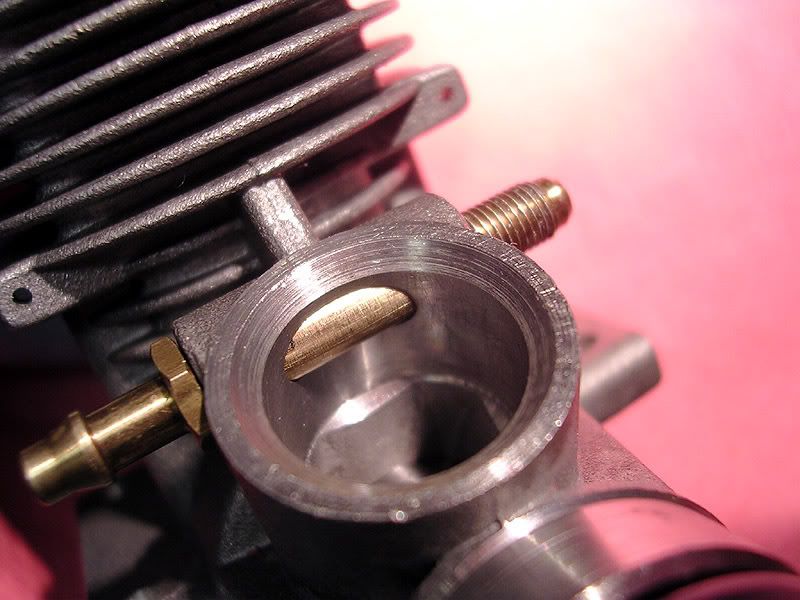 Drilling and turning the part to the correct dimension was pretty easy but I struggled trying to figure how to precisely measure and position that pesky little cut in the side. It finally became clear that I would have to measure it's location in 2 axes accurately and draw it out in CAD. The pic shows a parallel held flat against the top surface and a #46 drill slid snugly between the spray-bar and the parallel. This gave me one dimension and the other was obtained with an inside mike. Between the spray-bar and the opposite wall of the inlet opening. Using all these dimensions I was able to draw it up in CAD and establish the exact offsets required to position the cut, allowing for the squeezing of the O-ring by the S.W.A.G. method.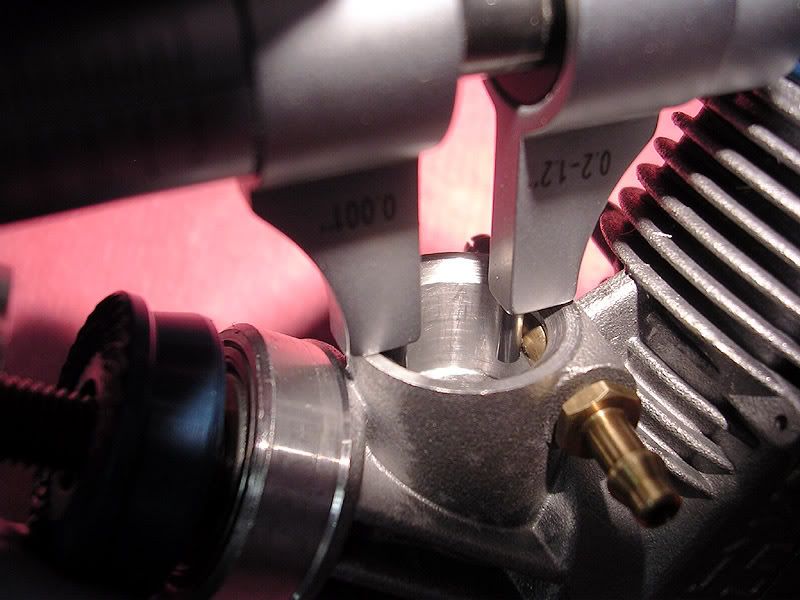 I cut a V-jig (thanks Roger for that idea!) to go in place of the fixed jaw in the mill vise so the parts can be indexed consistently (gotta make 7 of 'em)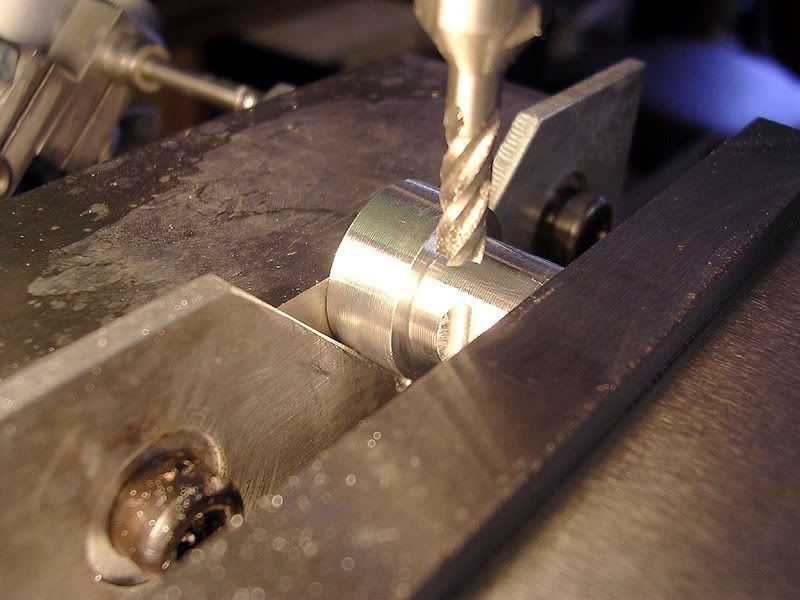 I used an edge finder, the CAD sketches and my best Jetthro Bodine cypherin' to move the table to the theoretical position indicated. I spun the mill up and made the quick little plunge with a 5/32" endmill. I held my breath while I slipped the O-ring on, pressed down HARD and pushed in the spray-bar. THE DANG THING FIT PERFECT…HALLELUJAH!!
(See next post)