My buddy showed up at my shop today with a 60 year old transmission input shaft for an old Massey Harris tractor. I found this thread and decided to try to duplicate the idea in the second post:
clicky
Here is a quote from the thread, hopefully including the pictures I copied.
Originally posted by Bguns
Here are some pictures of the tool holder and bit that I made.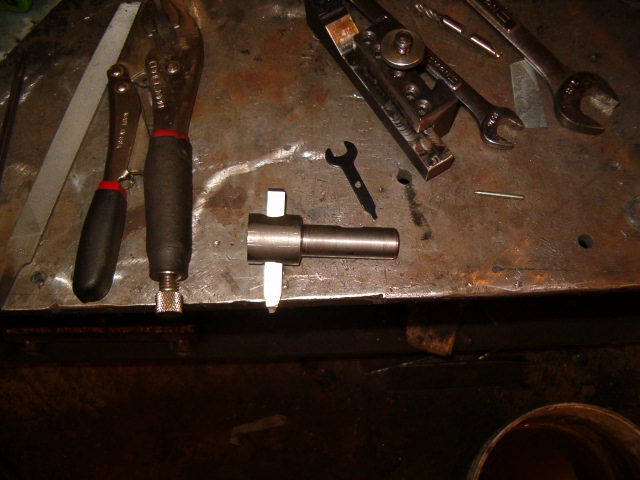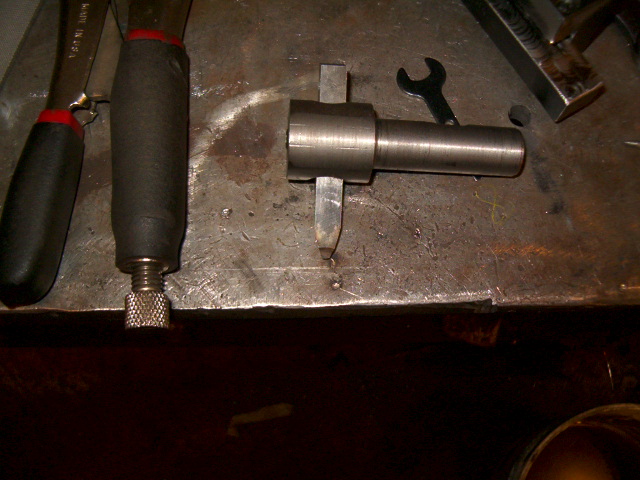 My buddy ground the HSS lathe bit to match the existing splines. He put more relief on it that I would have thought was needed, but neither of us have ever ground our own cutter, so we were going off descriptions, and playing it by ear. I don't know if it makes any difference, but I was using this in my vertical mill, I don't own a horizontal mill.
Anyhow, the problem was this, the cutter seemed to be knocking, no serious vibration, but it wasn't making chips. For whatever reason, it was just pounding the work until the tip of the cutter wore/broke off. We built the damaged section of the shaft up with weld and then turned it down on the lathe with carbide inserts. I don't know if the problem was due to the weld being too hard, or if it is cutter geometry. We are going to have another go at re-grinding the cutter tomorrow. Any advice?
Thanks,
Jason