Had a little time to kill in the workshop for once, so I decided to try making a few extra table clamps for my mill--you can never have too many, right? Anyway, these are actually a poor ripoff of the "Ritehite" type of clamp. The accomplish basically the same thing as a normal strap clamp/step block setup, just a different flavor.
I started with some (slightly) heavy-walled pipe and cut in into thirds about the circumference. You can also see the real clamp in this pic (yellow.)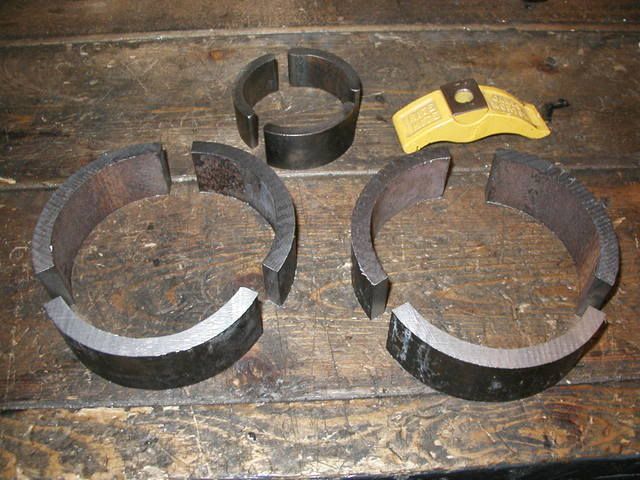 I wanted to get a bit more familiar with the horizontal aspect of my mill (I know, the cutters are out a bit far without support--but these were just baby cuts), so I used it to square up the pieces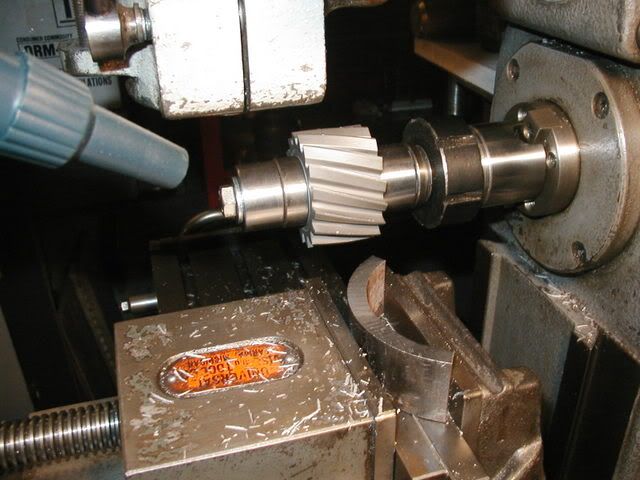 and put a smooth radius about the ends.
More photos in the next post...