Here's the pics you wanted. All the plates/blocks for this where made by hand with torch, grinder, files etc. I only had a SB9 and a drill press at the time.
Front view...the bolts holding the bottom rollers are 5/8" diameter. They're too small. I was limited to the shaft size by the bearing size. A 1" bolt or shaft here would be better.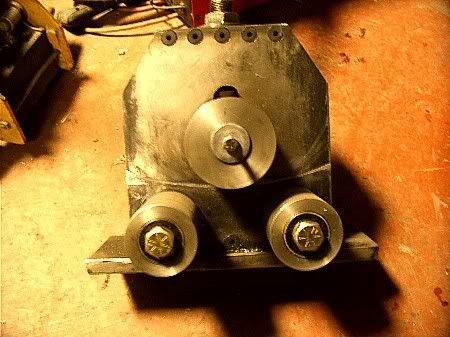 The back side. The handle is 18" long. Waay to long. Could only be 10" easily.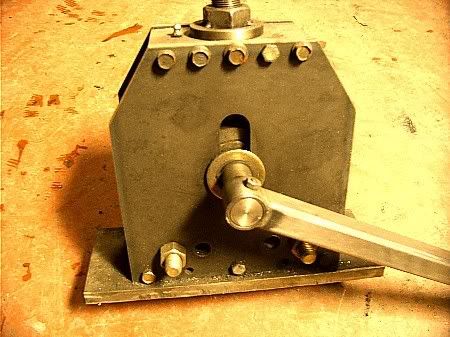 This is the raising/lowering swivel nut/bolt. This has a suprising amount of power. 1" NF Grade 8 bolt. There's a grease nipple there that goes into a grease hole that feeds the bottom of the swivel nut. The hole is a two part hole that angles in toward the middle. Drilled the angle from the bottom then intersected it from the top. Moly grease makes it real slick.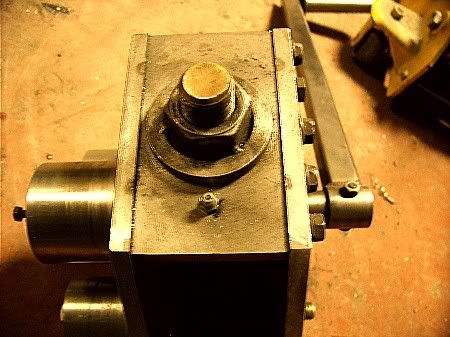 You caqn see here how the side plates are attached to the bottom. Pretty low tech...welded flatbar with threaded holes on the back, then bolts in from the outside.