Well, SWMBO bought me a HF 18" bead roller for Christmas. I have spent the last day or so modifying it to be a decent tool. It comes with a big crank handle and says right in the instructions that it is a two man tool. Well, I work alone 90% of the time, so that wouldn't do. I used the windshield wiper
motor from a '94 F series just because it is worm gear reduction and it was in the part pile. I built a mount that bolts on to the crank end of the bead roller.
Here are the pictures with further explanation: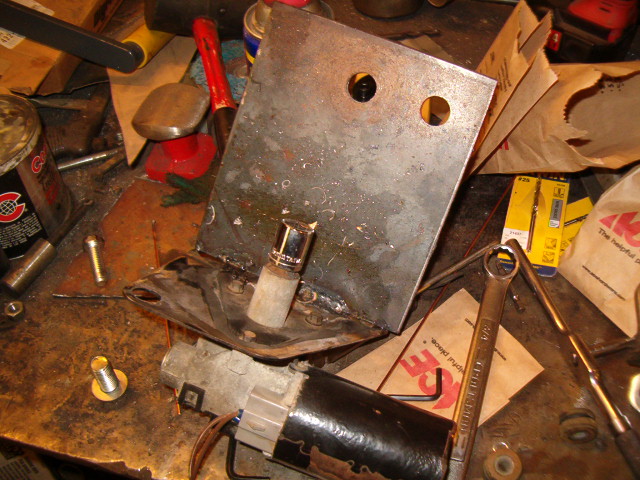 My idea for a coupling sounded better in theory than it worked. I filed the end of the wiper motor shaft to be a reasonable fit to a 3/8" drive socket. I used a cheap chi-com socket that came in a cheap chi-com emergency assistance kit my beloved cheap aunt bought me for Christmas. The idea was to drill the driven shaft of the roller, thread it, install a bolt, set screw it radially, and use this socket on the wiper motor to drive it. Well, I didn't get the shaft filed square in relation to it's center so it had some run out. I will probably either buy a flex coupler from mcmaster, or turn a solid coupler on the lathe. My idea was to do something anyone could do with even basic shop tool collection.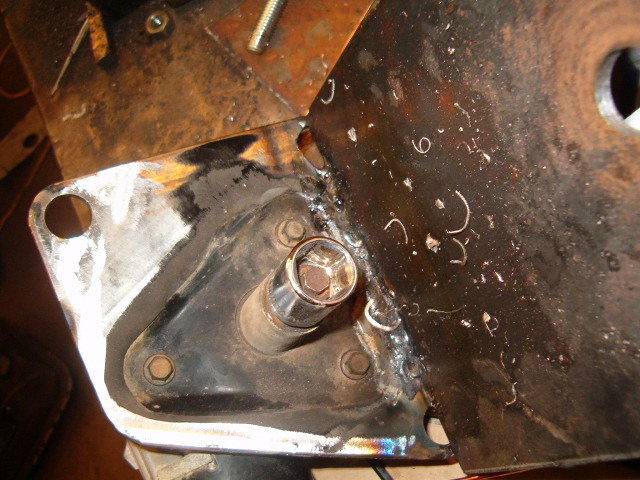 Anyhow, here is a picture of the socket on the shaft. In the end I eliminated the center screw and let the socket float on the shaft. It kept it from binding so badly. I used the factory mounting plate for the motor and built off that. I clamped it all in position, tacked the motor bracket on with it eyeballed into approximate position. The two mounting holes on the plate are oversized to allow some alignment.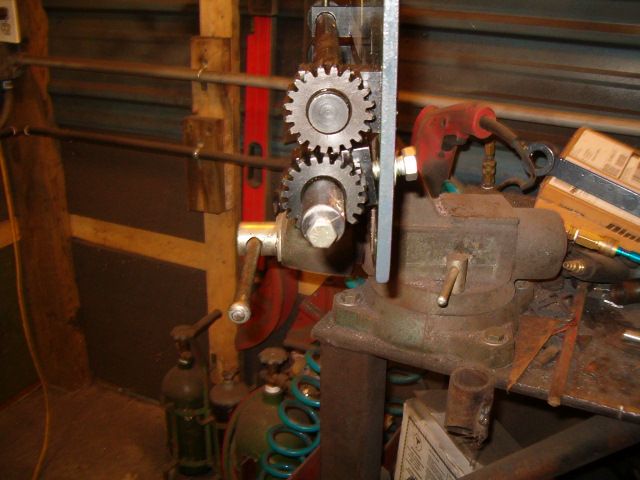 Here you can see the bolt threaded into the end of the shaft. The shaft is drilled radially as well to allow a 1/4-20 set screw to bind the threads so the bolt wont back out while reversing the motor.
(cont. next post for picture limit)