A couple months ago, a buddy got me a used "Reliant" brand
14 inch woodworking band saw.
I already have a 14 inch Jet brand at the home shop, so I
loaded it up and brought it to my job shop(wood working).
I threw it together, tried it and noticed that the entire
lower blade guide assembly was missing.
I called my buddy, who contacted the guy he got the saw
from, and the guide could not be found.
I removed the lower guide from the jet, which by the way was
the plain style as opposed to the fine tuning adjustable type,
and mounted that on the reliant at the job, so that saw is all
set now.
Here is that factory guide;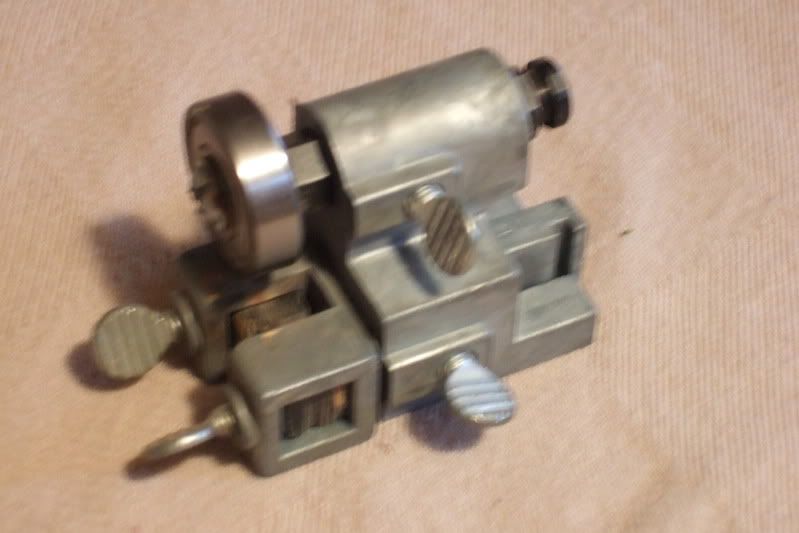 But that left the jet with no lower guide, and since the jet
does have the fine tuning adjustable UPPER guide, I decided to
make my own fine tuning LOWER guide and keep the same theme.
More pics on next post.
Mike Green