Alistair and several other friends asked me for a review of the Chinese copy of the Russian "Semionov Universal Vernier Protractor" that I bought last month, based on positive comments from Forrest and John. Guy Lutard sells a similar protractor.
I bought mine for $17.50 from "nonstop-bid" on Ebay with $9.50 shipping from Shanghai, China:
http://cgi.ebay.com/ws/eBayISAPI.dll...m=120200938517
Here's what I received: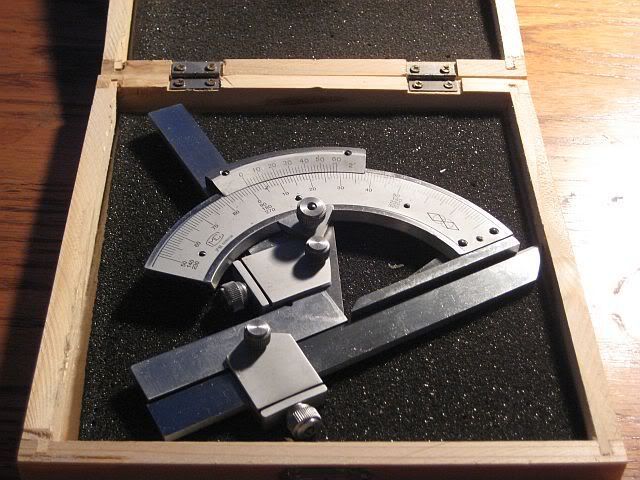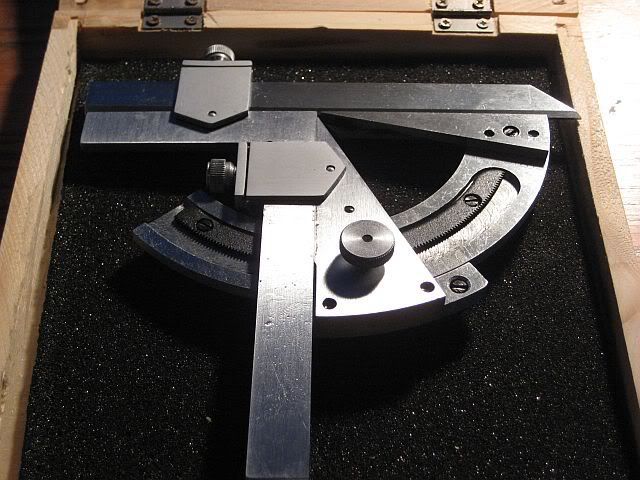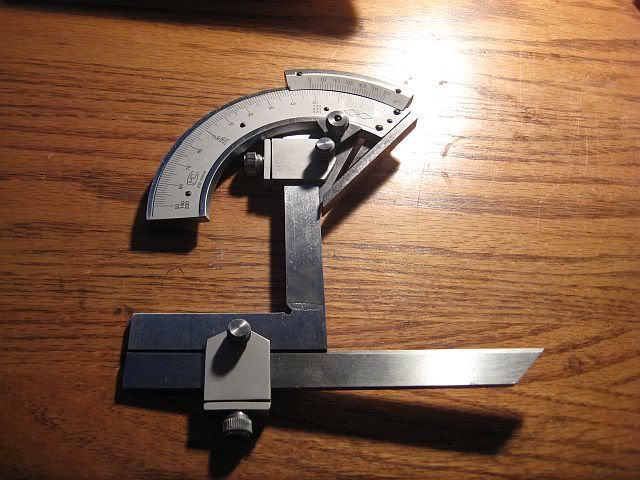 Overall, the quality is surprisingly good, especially considering the price. The integral square is ground flat and square, and the rack and pinion mechanism operates smoothly.
Like most Chinese tools, it needs some tweaking and polishing. The beam clamps are a bit hokey, but it looks like with some lapping, and replacing the screws, they'll be OK.
The biggest issue (on mine, anyway) is that the clamp screw for the triangular gib for the protractor arc was drilled in the wrong place, so they bent the screw until it fit. This screw should be 90° with the protractor beam: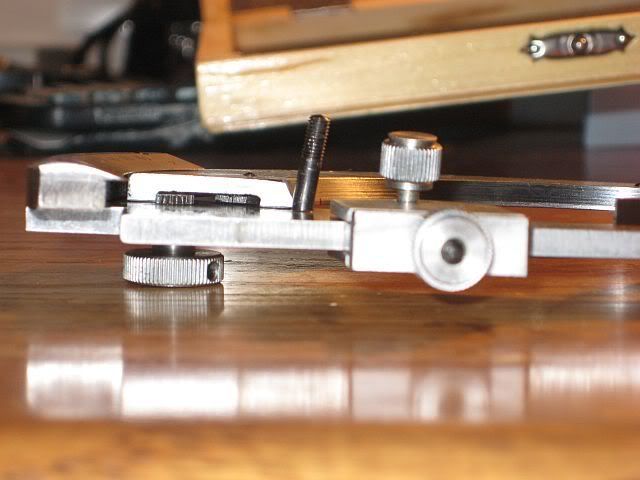 I'm probably going to TIG the screw hole closed and re-drill it so the gib is correctly located, since the current wonky angle of the triangular gib clamps funny.
All in all, I'm pretty happy with the protractor. It's great for inside angles, such as measuring the included angle of a dovetail.