Hi all,
I was at a car boot sale (garage sale) at the weekend and one several bits and bobs.
I thought this one looked useful but I do not know for what
This is a view in the straight position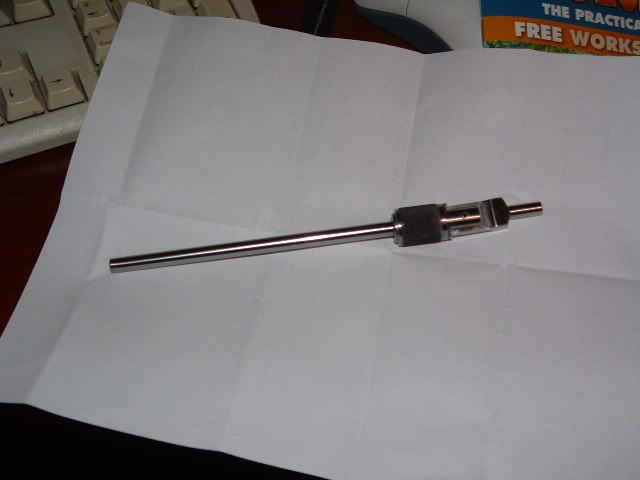 and this with the end bent at 90 degrees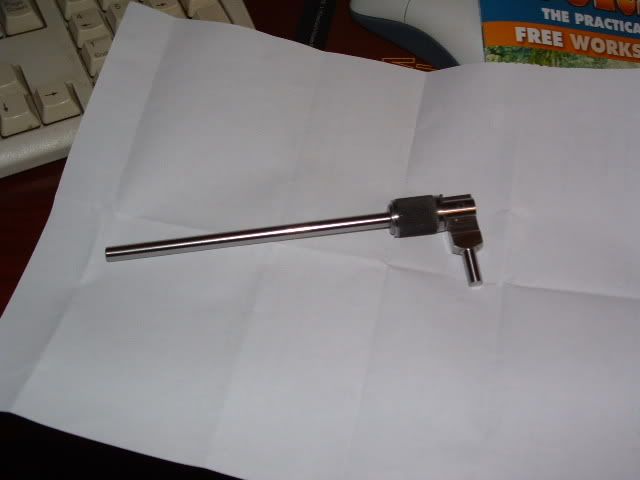 the knurled bit has tapered top and rotates which moves the small end a few degrees from vertical. The top and bottom rods are 1/4" dia, I think it has something to do with a dial gauge but what I do not know
Any ideas anyone only paid a £1 (2$) so not a lot invested , it just looked nice!!
Peter