I saw this tool for deburring holes in a post by "Oldmechthings" (Birk) over on the Home Model Engine Machinist forum and just had to have one. He is an absolute storehouse of machining experience and is the most prolific builder I've ever seen.
The wooden handle is a Nicholson file handle I picked up at a yardsale for 25¢. I drilled it out and bushed it to reduce friction with 5/16" ID hard brass tubing from the hobby shop and the collar is a drilled out 1/4" model airplane wheel collar. The shaft is 5/16" hardware store rod and the other parts were quick work on the lathe from scraps. 1/4" rod would've been better but I didn't have any.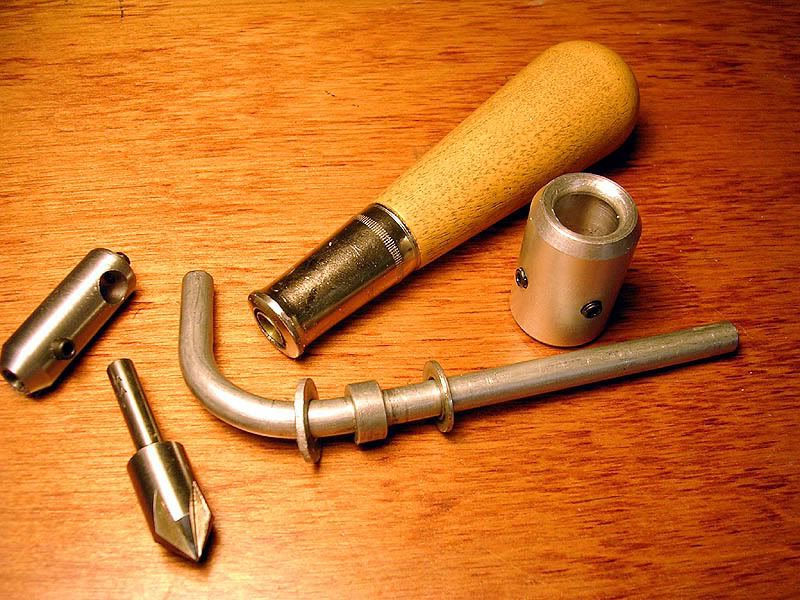 It looks like one of those joke tools you see occasionally on the web but the wobbly motion at the handle translates into a smooth rotation of the cutter in the work. The beauty of it is you never have to charge it up like a cordless drill and it works great one handed, unlike the egg-beater style hand drill I've been using to deburr holes.