Hey guys! Finally got the golf ball esculator out of the shop (pics after we get it up and installed later in the year).
A mining company approached me to build them an extra heavy duty core splitter. They cut the drill cores into lengths then break them down the middle with these machines. They can then tell what's in the rock that may interest them.
The regular core splitters are light duty with a 12 ton jack. Most are made with 1/4" thick angle iron. This brute is made with 3"X3"X3/8" angle... 1 3/8"X 3" cross beams and heavy plate die holders. The jack is a 20 tonner. I've talked them into trying an air jack but haven't got the mount made for that yet.
I also built a roller bearing guide setup for the sliding knife holder.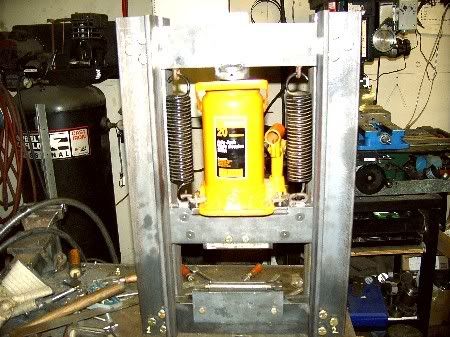 The dies... top and bottom. The core lies in the bottom "V" groove then is split in half with the top knife. Also shows the roller guide setup.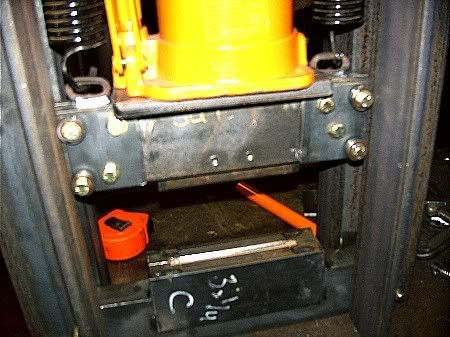 Some pretty heavy stuff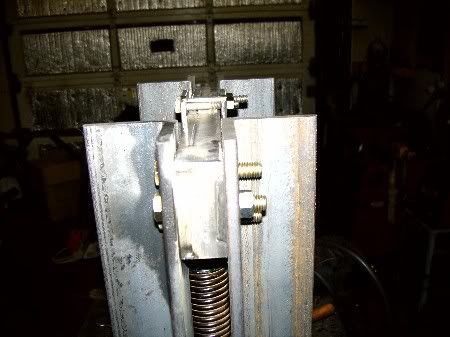 But, but.. you can't machine stuff like this on a mill drill...can you?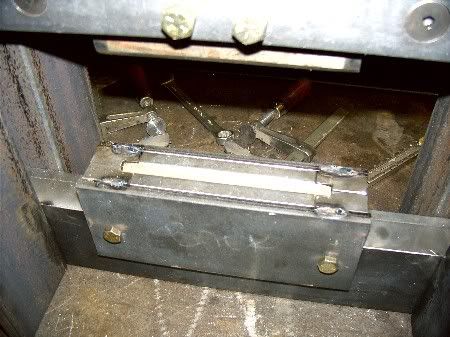 Russ