Got it working this morning. Still don't have all the air out of the system but it works GREAT! About 1000% better than the original.
This is a 1.3" bore double acting air cylinder filled with Canuck tire's finest hydraulic oil.
Makes this saw look like it was made in the 60's now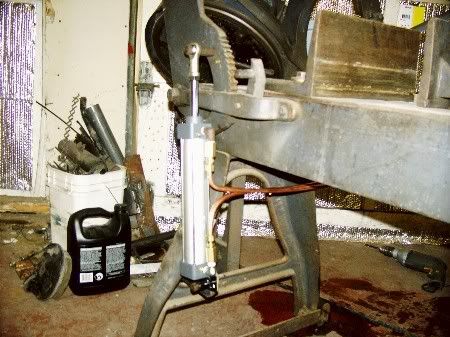 Control panel. Still no electrical upgrades and I did it on the weekend so was limited to what I could get for fittings. Was going to run the pipes through the panel to the back so they where hidden but couldn't round up all the fittings I needed. The square valve is the speed control...the other is the holding valve.
I'll be putting a 5/8 pitch blade on it in a bit to get the ol' girl sawing quicker now that we have some control.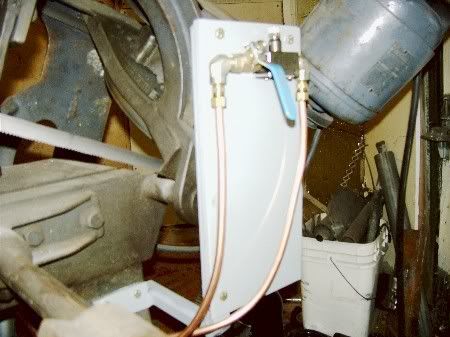 Russ