A real crappy pic... This is a verticle weld... 28 volts/305ipm...uphill on 3/16" steel...really hard to hang onto...halfway up it's almost burning right through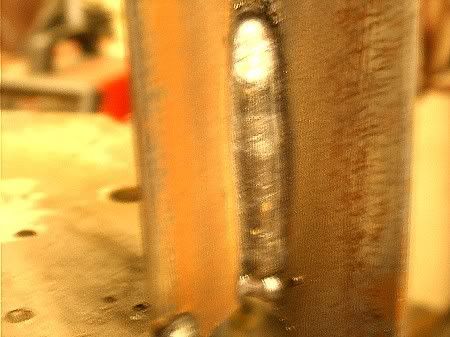 Here's verticle stringers on the same thing..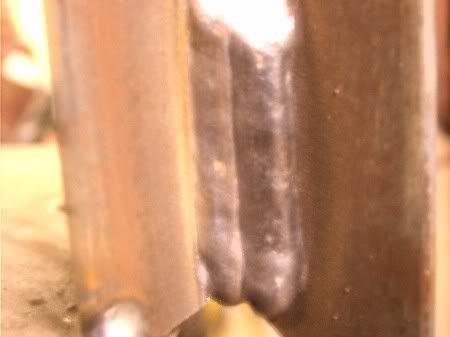 You want a weave...here's one..3/4" wide and 1/2" deep...one pass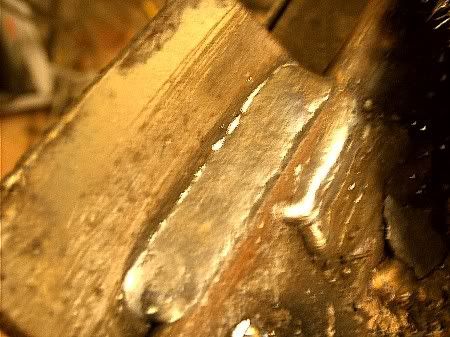 Shouldn't show you this one but I'd like to see someone do this on this little piece of steel...This is called a triangle weave...it's big...about 1" wide and 3/4" deep all done in one pass uphill...notice it's still just a tad warm...lol!
You start this in the corner...bring bead out 3/4"...go across the front...then go into the side and head into the corner again. Keep repeating it in a triangular motion. It was crazy to do this on such a small piece of steel but that's all I had in the scrap bucket.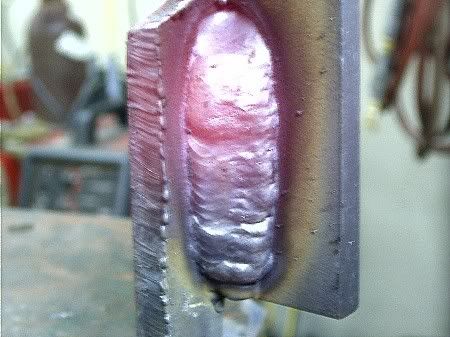 All these welds were run in very hot.