Ok, this is a shoot off from Russ's (Torker) press build. I didnt wanna distract from his nice press. Good job Russ!!!
I just wanted to show some pictures of mine and maybe give some ideas to others of
some possibilities. The good part is Ill tell you what doesn't work so well and you can bypass my mistakes. Learn from my mistakes and you could write a fat book, I have many LOL
So here are some pics.. The thing was made in the ninties so steel was less expensive, oh, but my pay check was alot less too so its a wash..
Oh, and I didnt know anything about structural integrity or how to weld and still dont so it is what it is,,
I built it for the need to squish stuff, and not at a fast rate, but affordably.. I have used it many times. I made certain "dies" if you wanna call them that. More like pieces of steel fitted together to accomplish a task.. Here it is..
Umm, ok, this is a full shot of it..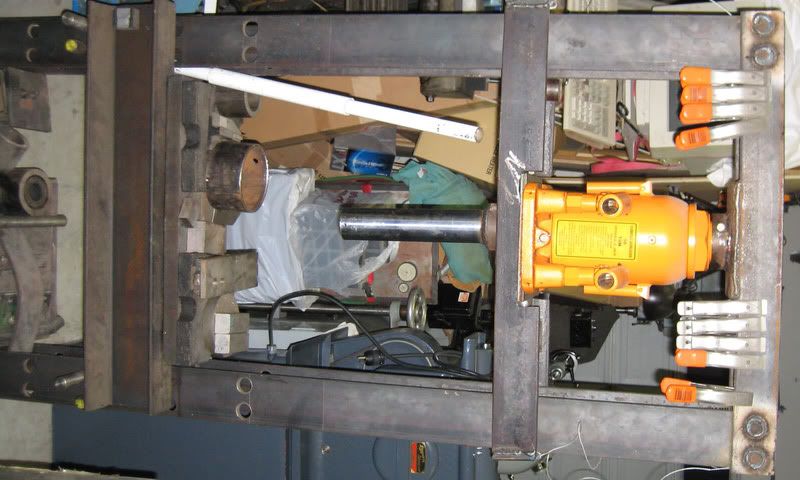 Nutter closer shot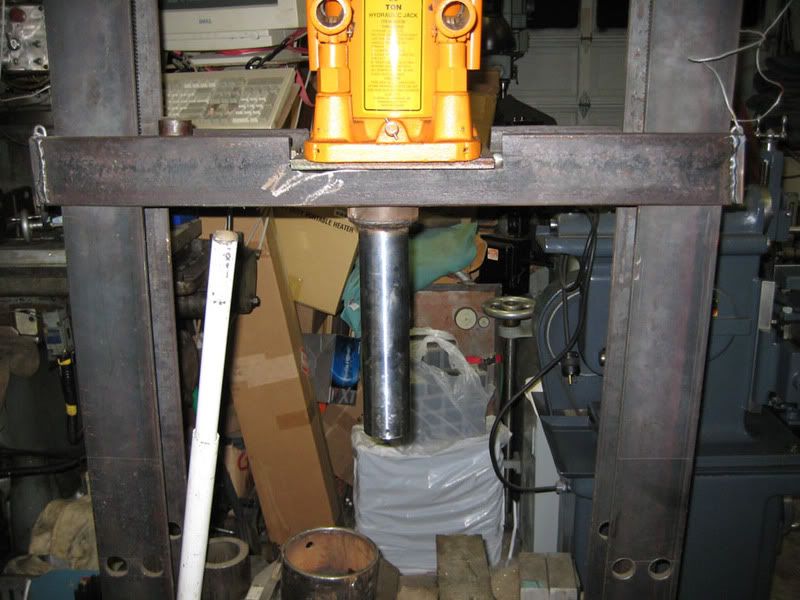 And again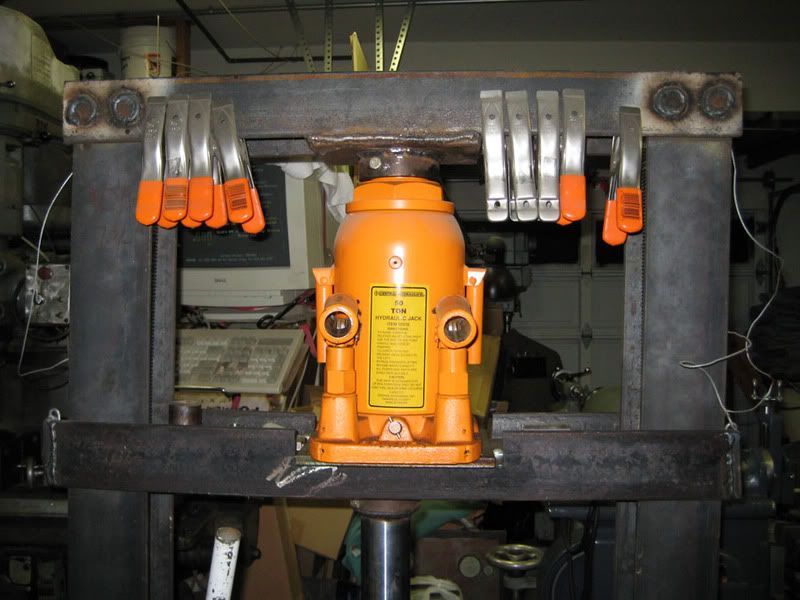 Shot of the garage door spring in the H-beam