A fellow brought in a driveshaft for the front of a Jeep to see if we could fix it. It looks like the third one down in this picture: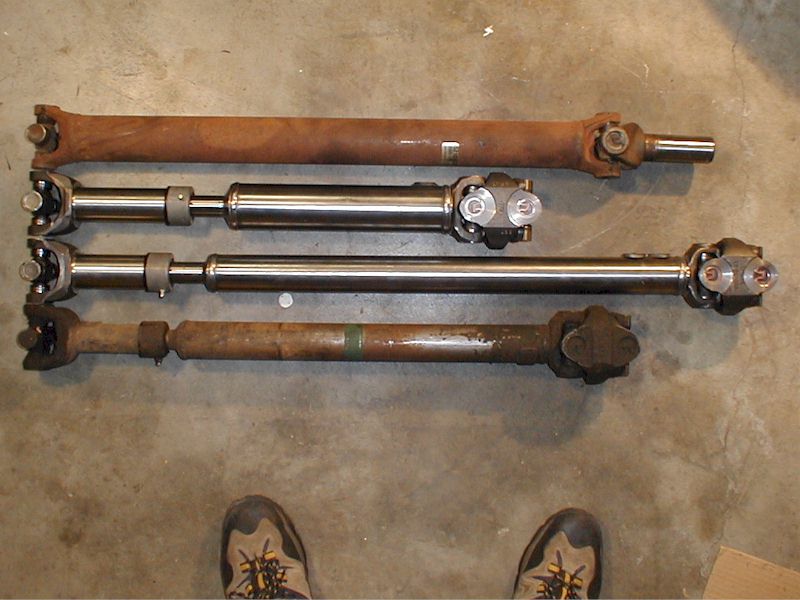 The shaft is worn where the seal slides on the splined shaft. He wanted us to build it up with weld and turn it down to size. We can't get the yoke to come off the splined shaft.
Any idea how it's put together and how to take it apart?
Roger