Is your wife always P/O'd at you for spending so much time in the shop making tools for your tools, building sterling engines, or CNC'ing your mill? Doing GUY stuff? (insert Tim Taylor grunt here) Well dig in that scrap bin and make her something pretty. I dug out some aluminum off cuts and some 2 inch copper plumbing pipe and made her an oil candle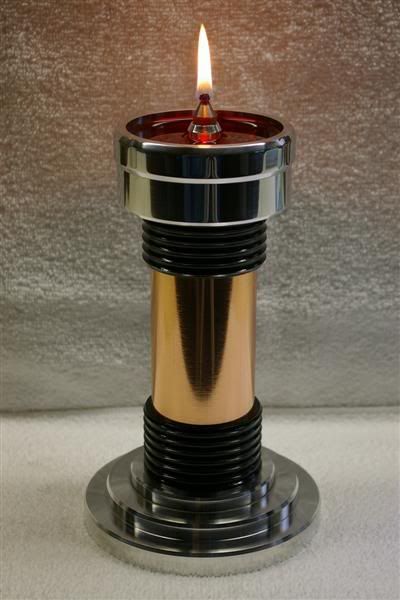 The reservoir was a piece of 3 ½ x 4" AL round with the top part bored out to 3 inches and 1 ¼ deep. The bottom was turned down to slide into the 2" copper pipe and bored out to 1 ¾" with a 2" x 1/8" deep step in the throat for the center wick holder to sit in.
The base of the wick holder was turned down leaving a 2" base to sit in the seat in the throat of the reservoir then drilled and tapped ¼ x 20 to hold the actual wick holder that was made out of a piece of ½ inch mild steel threaded and center drilled at 1/8 to hold the wick
The base of the wick holder was then drilled out to ½ inch leaving just enough of the threads for the wick holder to screw into then put into the chuck on the rotab to drill the 4 holes to let the oil drain down into the lower part of the reservoir.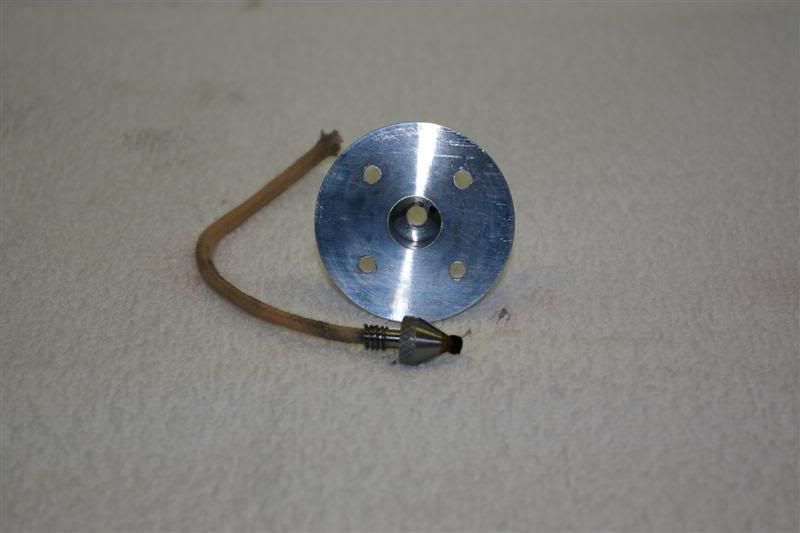 The two black collars were made out of some 2 ½ AL round that I grooved on the mill with a ¼ ball end mill using the vertical rotab. ( I had to make a base mount in order to use the tailstock off my lathe for this but that's a whole other story) It was then bored out to slide over the copper pipe. The base of the lamp was turned and bored ½ deep for the pipe to fit into. Everything was put together using interference fits and the deepfreeze/toaster oven trick. Some polishing and some fancy red oil and its done.
I also made a couple more using the same idea out of some brass off cuts