OK.. you don't want to yak about guns or religion or... So, i'll bore you with a few jobs we run through our shop..
Here's some 3" dia roller bearing guide wheels we are making for a custom sliding door track system. They're for a lawyer who don't mind spending a few bucks..
Speaking of DRO's.. the gurl drilled the seven hole circle using the Shooting Star DRO. Was her first attempt at this. They all came out bang on.. but they would have been much better with a glass scale dro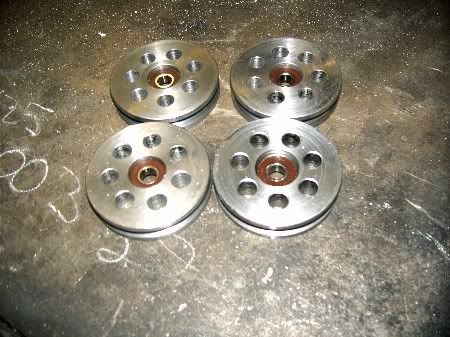 Some of the usual sawmill equipment.. cut up the guys junk.. then make it fit the new mill... yawn..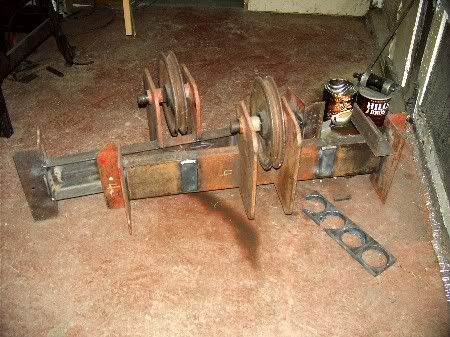 Here's an adjustable parallelogram type arm I had the gurl make up for a fume sucker hose up above the welding area.
I like building these... they are a fun project. I always like the way they move around.. kinda primevil I know but...
Hope this didn't put anyone asleep...
Russ