I've been using both my lathes rather extensively lately, almost exclusively in 5C collet mode. First I discovered I needed a second collet depth stop (I had just the one I'd made a few years ago) and then I discovered I had some long, thin pieces (5/16" rod) that were slightly undersized stock. Due to the undersize, the collet gripped poorly- it
held
the part well enough, but it could rotate, tilting in the collet jaws like a seesaw.
So, I killed two metaphorical birds with one stone: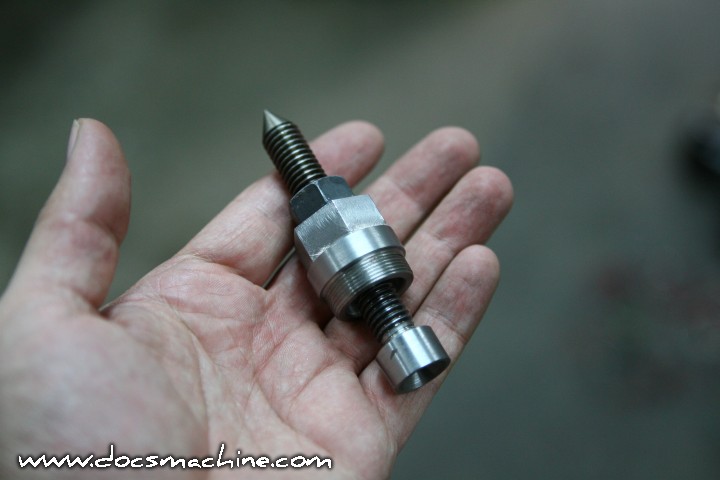 The new stop has a sort of circular V-block on the end, which tends to center the stock thusly: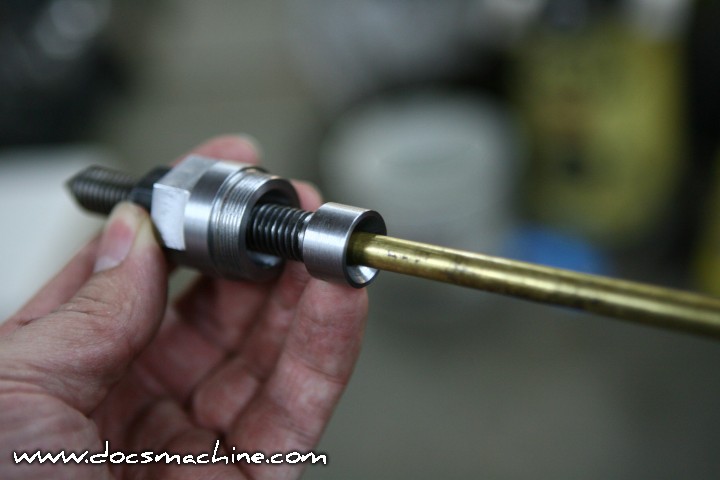 The opposite end has a point, which can be used to center stock that has a centerdrilled hole, or short lengths of tubing.
Works great, so far. It's a bit rough in finish, but hey, it's just a tool.
Doc.