I have an AC Tech VFD on my Sheldon lathe, and while I love the features (easy reversing, speed control, soft start, etc.) I heavily disliked the membrane switches. They had no "feel" and weren't well placed. (I mounted the VFD box knowing, however, that I'd be adding remote buttons, so that wasn't really a fault of the box.)
I've been doing a great deal of lathework recently, and got tired of poking at the stock controls. I first looked around for "real" machine controls- good industrial buttons that were designed for the job.
However, most of them were $30 to $50 each and went up from there. I didn't necessarily need them to be water or oil proof (no flood coolant, lathe's indoors) and they didn't need to be rated for heavy AC current (5V signal, virtually nil amperage.)
So I ordered a handful of big buttons designed for arcade video game cabinets.
They ran me about $2.50 each, have a replaceable microswitch supposedly rated for ten million actuations, and they were available in a variety of colors. I got 'em in last Thursday, and spent Sunday installing them.
The housing is a chunk of 1-3/4" x 4" aluminum box tubing, with endplates milled from a bar of 2x1/4".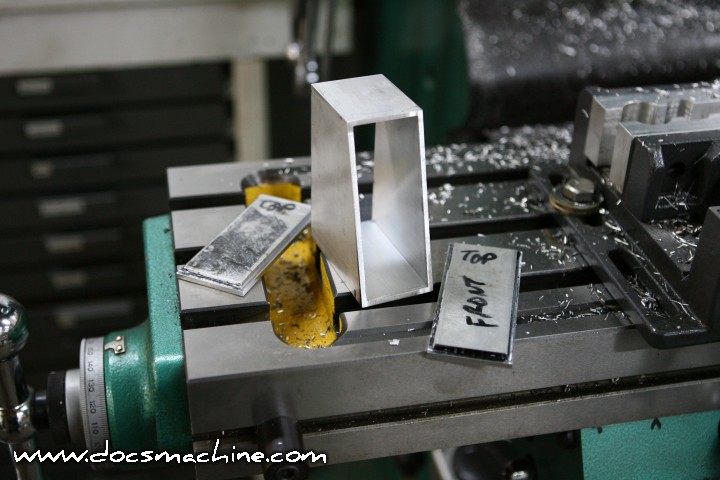 The front face is angled, and both plates are stepped to lock into the box tubing. Two 3" 10-32 screws go from the front and thread into the back to hold everything together.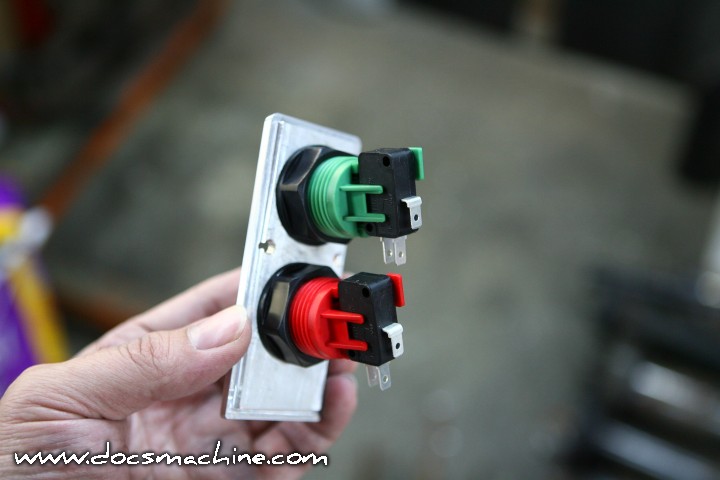 Then it simply bolts to the side of an aluminum tray that some previous owner had mounted to the top of the headstock cover (partly as a place to set tools and parts, and partly to cover a slot in the lid, that had probably been cut for an overhead style belt drive.)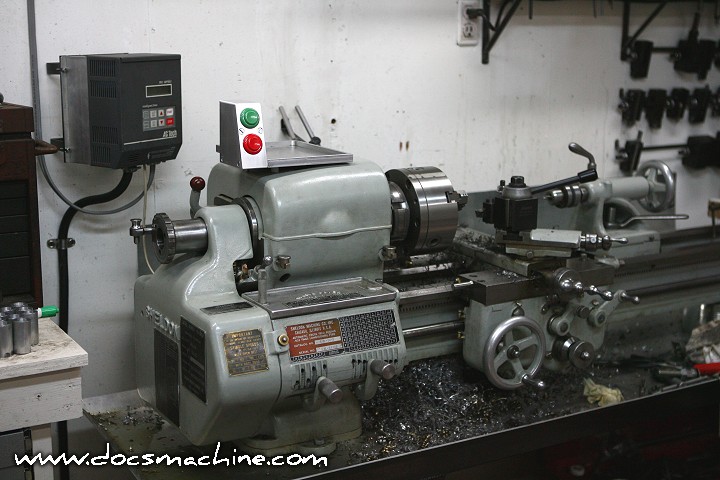 A light signal wire runs down the back and connects to the VFD. It works great, the buttons are easy to stab, have a nice solid "clicky" feel and I don't have to reach as far.
Doc.