Well it was raining all weekend so no sailing or biking and HSM was down for 2 days so I Flashed up the machinery and made that new brake pedal cover for the bike that has been on my list for a while. Had to do it manually as I don't have CNC. I think a licence plate surround would look good done like that too.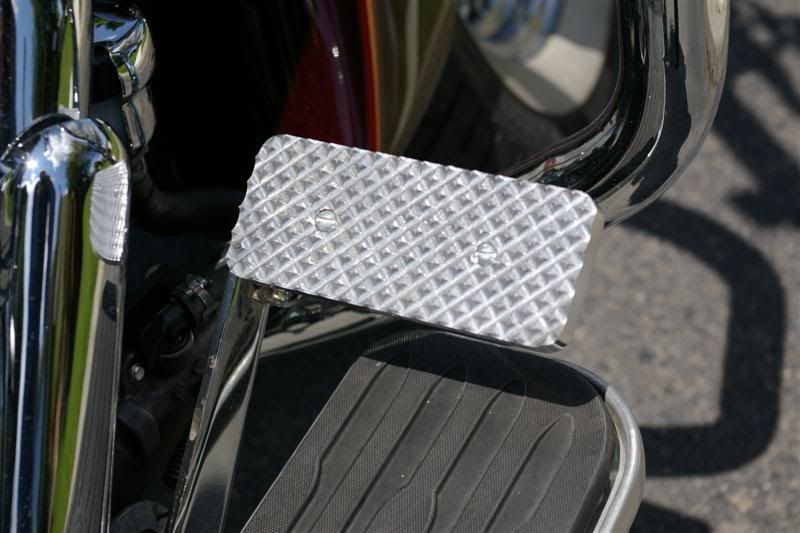 Thanks to rdesign for the idea in his thread except I used a ¼ inch ball mill instead of the 3/8.
http://bbs.homeshopmachinist.net/showthread.php?t=28781
Now I suppose I'm going to have to make these for my biker friends just like I had to make a bunch of my handlebar helmet holders.