Made a trip to the dump... er, landfill today. Somebody had just moments before, tossed a large truckload of bowling alley equipment. Included amongst the debris were a large number of single-phase electric motors: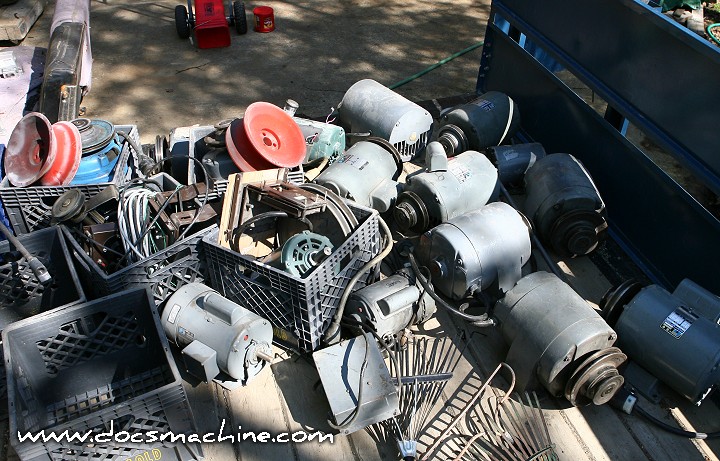 I eventually sifted out seventeen.
All name brands, like Howell, Marathon, GE, Century and Leyland, three 1/4HP, two 1-1/2HP, and the rest big monster 1HP units. I've tested seven so far; one has a bit of bearing noise, the rest run smooth and quiet.
The question: The two Leyland 1.5HP motors are missing their start caps. The covers and caps got knocked off, I think, when the truckload was dumped, and since technically I wasn't supposed to be "scrounging" anyway, I didn't have an opportunity to search for them. (There was a LOT of other electrical junk too- cables, relay boxes, the scoring consoles, etc.)
The motors themselves look clean- damn near brand new. Can I test the motors without the caps, by spinning it by hand to start? And if they're good, where's a good supplier to get replacement caps and covers?
Doc.