I have an opportunity to pick a small shaper, but I don't know what kind of shaper it is. Here is the only picture that I have.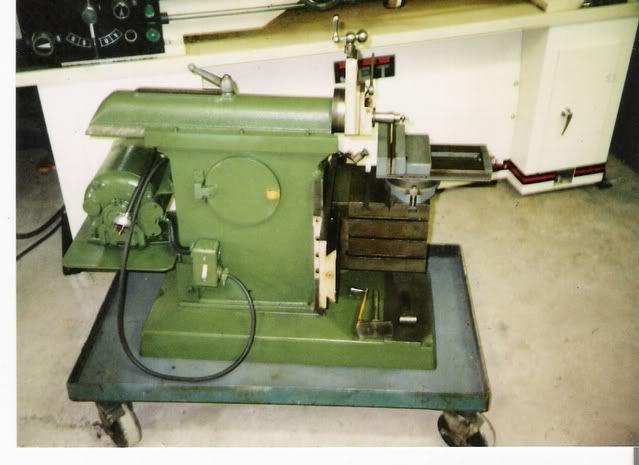 Anyone know what make it is and what it would be worth. I haven't seen this shaper in person because it is 400 miles away. The old gentleman that has it says it is in good shape but I'm not sure that it has the original vice. Any help would be appreciated.
While I'm on the subject of small shapers, is there such a thing as a universal shaper in the 7 to 12 inch range?
-brian