Last night I decided to make stock support for the new band saw.
This is what I came up with: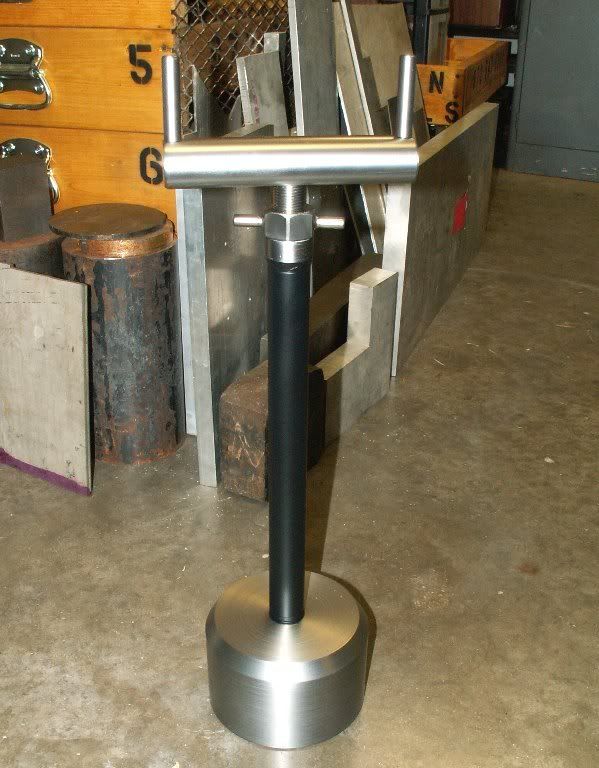 Simple, sturdy and built from scrap! The base is 6" diameter mystery metal. A friend was kind enough to give me several feet of it (and some other stock) in return for some minor help.
It adjusts via a 1" fine threaded rod and there is enough thread in the base for it to work with my other band saw and some other machines.