Multi-posted eslewhere apologies if you've read it already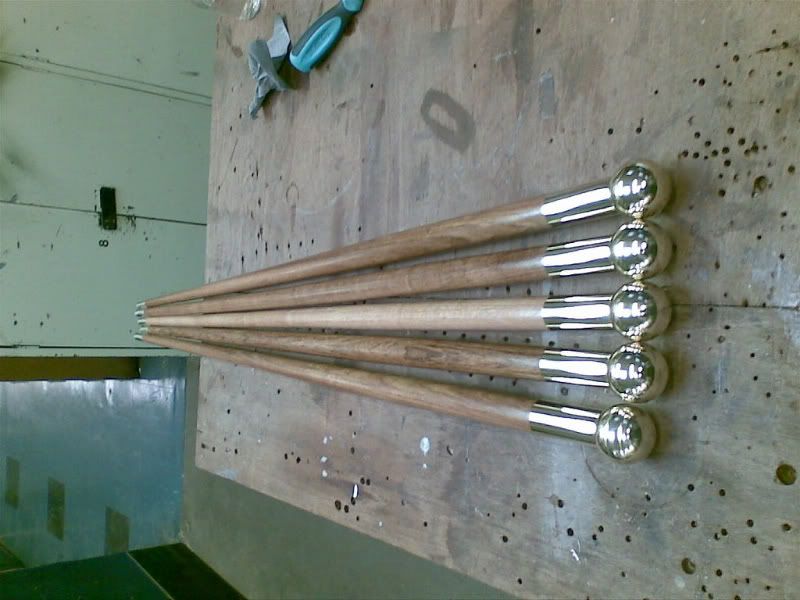 These are 5 Sergeant Majors canes made specially as gifts for ushers at a wedding next week so the deadline snuck up on me. They are styled after the cane carried by the RSM of the Royal Marines. Different regiments have different styles, ie the Guards RSM carries a pacestick similar to a big pair of dividers. The RM version has traditionally a silver ball with the Corps badge and is black.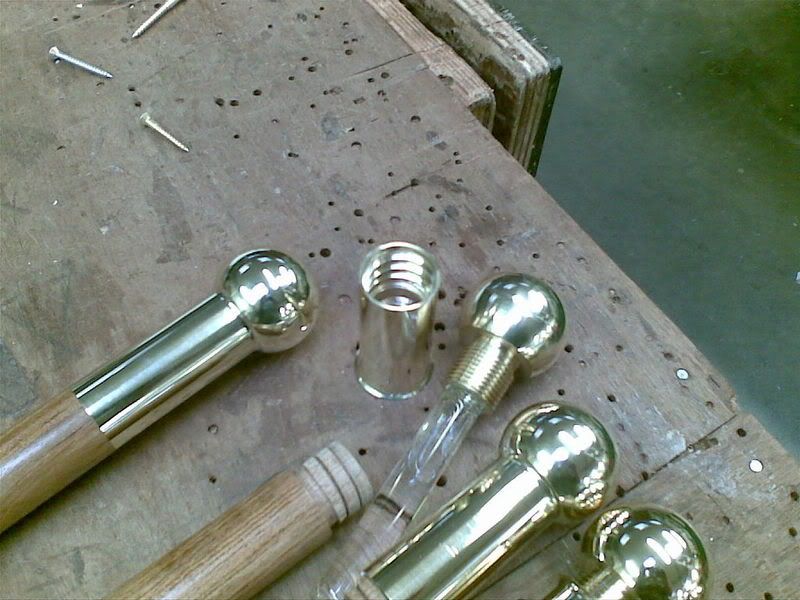 Mine are made from Jatoba with brass fittings; the wood was finish sanded with 2000 grit garnet, sanding sealered and waxed with clear hard wax. The proportion was dictated by the glass test tube which was the only screwed ones of about the correct size I could find, I thought this would give them a bit more perceived value . There is a small mild steel sacrificial on the tip.
The whole batch was entirely made on a Harrison M350. The taper is about 1.5 deg included angle all done with the compound and blended by eye. I wasn't sure about blinging them and considered leaving them satin, however after polishing the first there was no contest. The ferrules are atached to the shaft with a Left hand 2 start thread with the second start machined out of the ferrule and not cut on the shaft due to the splintering of the wood when thread cutting then epoxied.
I enjoyed it, I hope you found it interesting.
Al