I'm building a radio controlled model bike for an attempt at a speed record in the UK in september.The engine is an OS.28,approx 4.8cc I think.
I've started making a tuned pipe.It's made from an old lorry axle I had,the walls are approx 0.010" thick on the pipe.
This pic. is of progress on the the convergent cone and the stinger is made,now need to turn it round and cut the inside of the cone.Stinger is 41mm long and 9mm bore.
.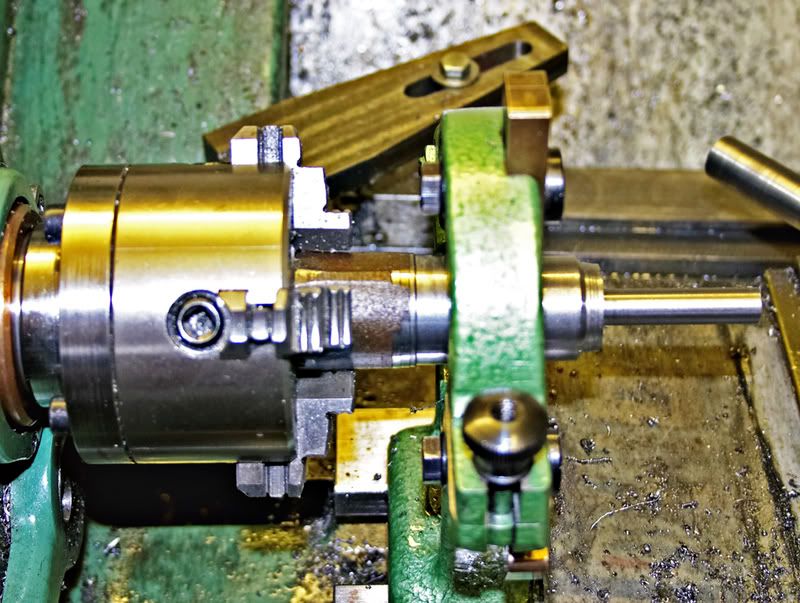 This is a front view,the divergent cone and header are lying on the cross slide.Total length when assembled will be 291mm overall and projected power should be made at 30.000 rpm.
.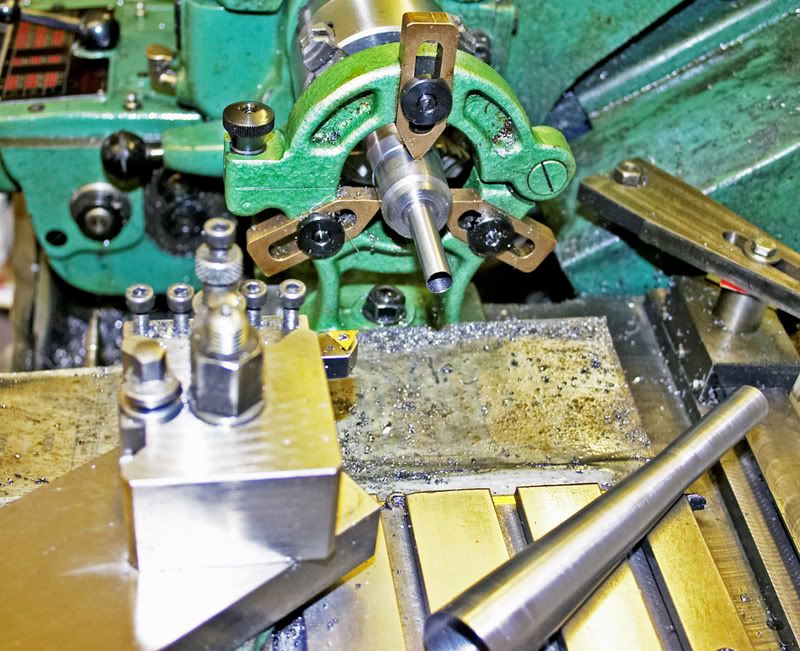 Allan