Picked it up this morning, and got it installed in the shop this afternoon.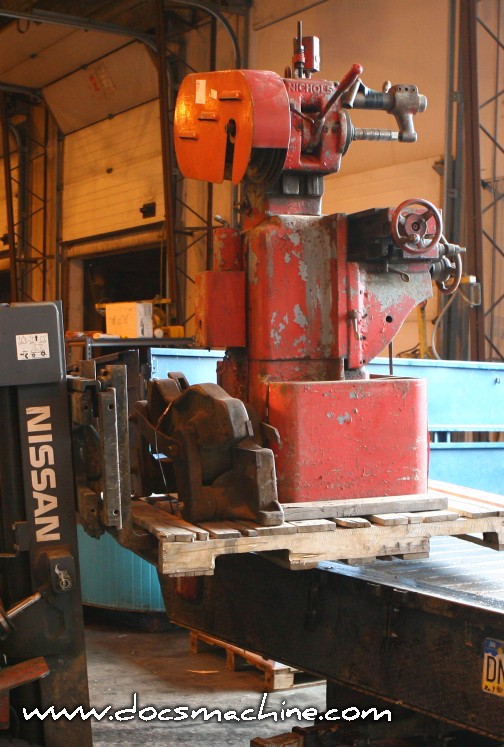 (The other thing is a monster Edwards bar shear- it's about 500 pounds all by itself.)
Mill's in pretty good shape, but horribly filthy. Somebody packed grease on certain parts, obviously in preparation for storage (the leadscrew, for example, is packed- not just covered, but packed) but it's then been in storage long enough for the grease to get gritty with dust and dirt.
It's also been painted at least twice, possibly three times (plus the original factory paint) without being properly cleaned first- bolt recesses and allen heads are frequently full of gunk and old rusty swarf, with two layers of paint making them almost smooth with the casting.
So it's coming apart. I already have it partly disassembled, but I'm hoping for a little advice from the Nichols guys before I do the spindle or table. Any suggestions for a proper plan of attack?
Doc.