In my recently-aquired Stockbridge, there's an interesting power-downfeed mechanism, as shown here: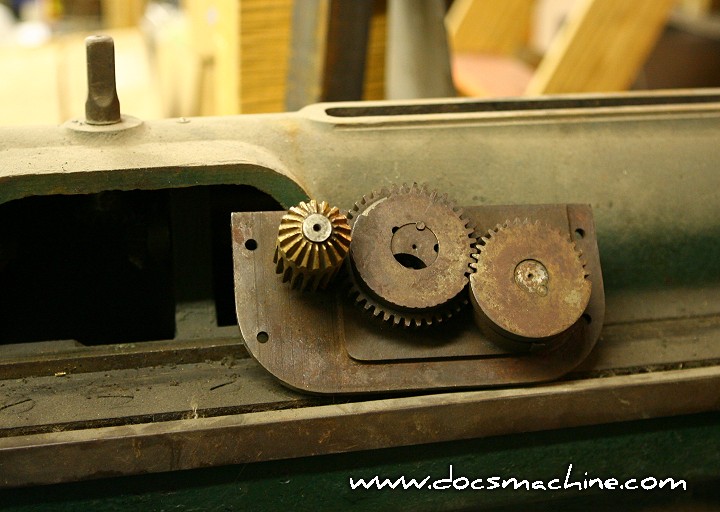 There's a trip on the outside of this plate, which contacts a dog that mounts to the T-slot in the way cover, seen right below the plate (which is upside down, of course.)
There's a watchspring mechanism in and under the righthand gear, and that causes the other two to cycle (possibly even adjustably) which then turns the pinion which turns the tool slide.
Note, however, the smaller portion of the center gear is missing at least three teeth, and there's a half-broken tooth in the righthand gear.
I know that I could just closely grind an HSS bit to the shape of the existing teeth (and use it in either the Stockbridge itself or the little Lewis) but I also have the new-to-me and still-being-rebuilt Nichols horizontal mill.
Say I wanted to buy a cutter for the horizontal, and use it with an indexer of some sort. How would I determine just exactly what sort of cutter to purchase? And, for that matter, who carries gear cutters like that?
Doc.