Got up Monday morning and immediately scanned the Craigslist ads. Found an ad for farrier's tools and supplies at 1/2 price or less. So I replied, and the guy called me and we arranged a time for me to see the stuff. I drove down and looked it all over, and this anvil followed me home.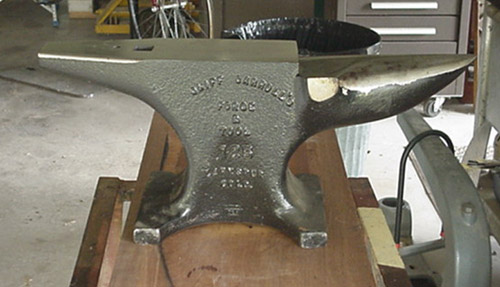 It's a 125 pound Cliff Carroll, unused. And I got it for about 1/2 price! ($230.00) That's less than $2.00/pound...I've seen some pretty ratty anvils go for more than that.
So now I figure that anything I can't make with sufficient accuracy on my lathe I can batter into tolerance.
I'm busy now leveling and bricking a work area outside the shop (covered, of course) and as soon as I get that done I'll be moving this to it's permanent spot and we'll soon see just how much damage I can really do.