Thanks to Oldtiffie's recent post of his radius jig for which he gives design credit to Marv Klotz. More to building it than initially meets the eye but a nice project and a versatile tool.
Centering with a wiggler.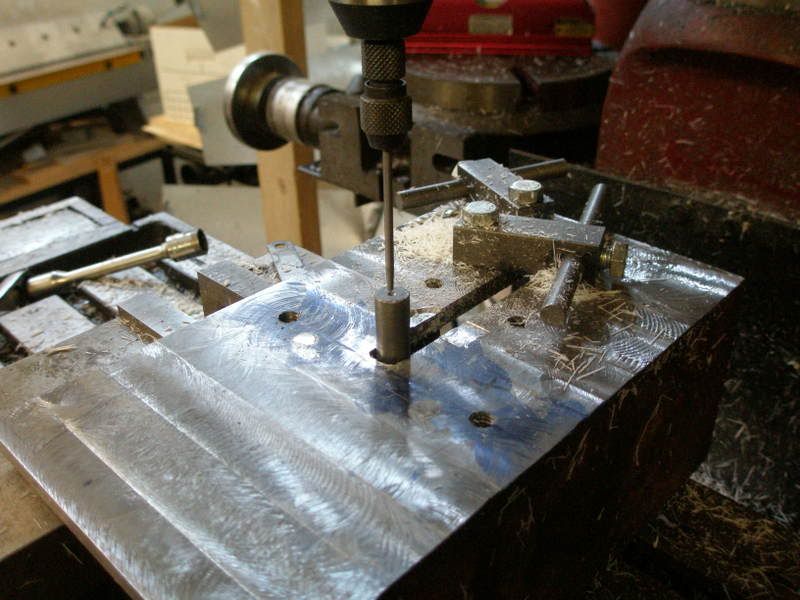 Cutting the Radius using a clamp for a handle.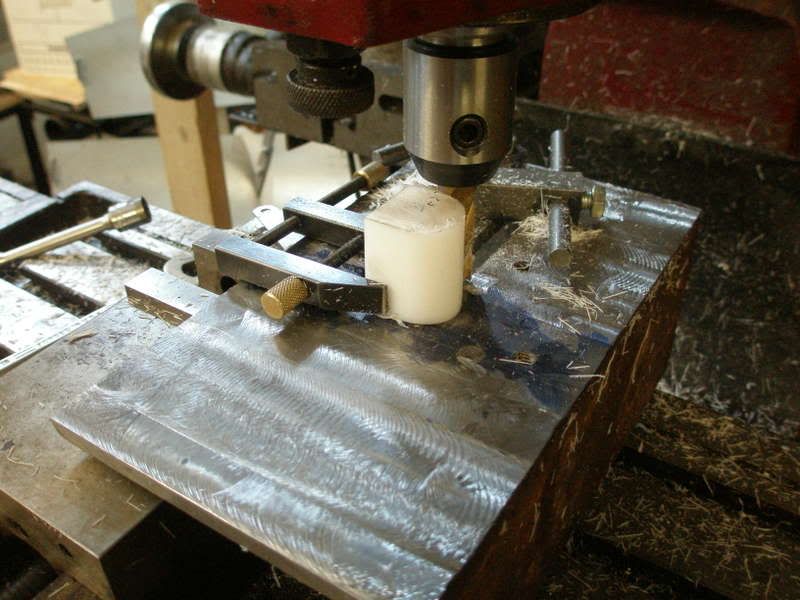 My own variation. With a holdown clamp (in a misplaced hole) the part and jig can be moved along the X axis to trim parallel sides intersecting the radius.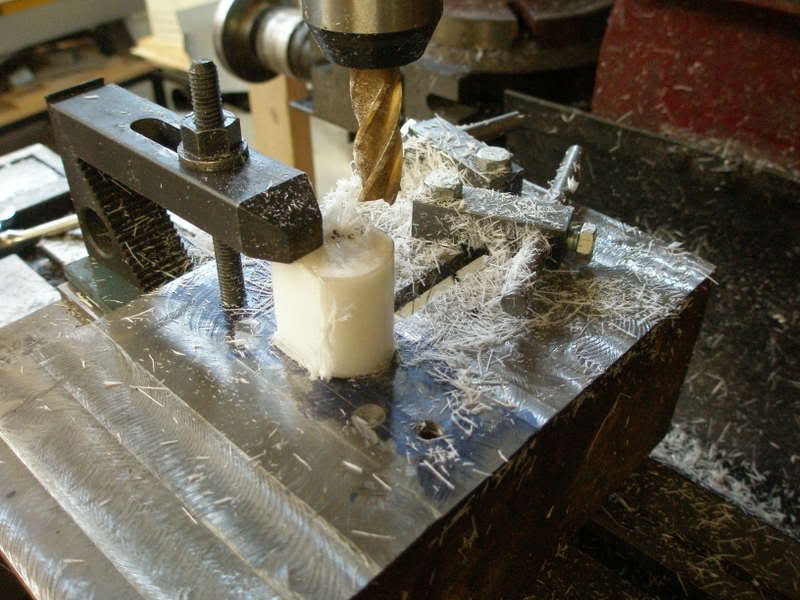 Thanks for your great idea and trouble to post.