Gotten a lot of good help here this week so will try to give something back. I liked using digital calipers so much on my lathe carriage: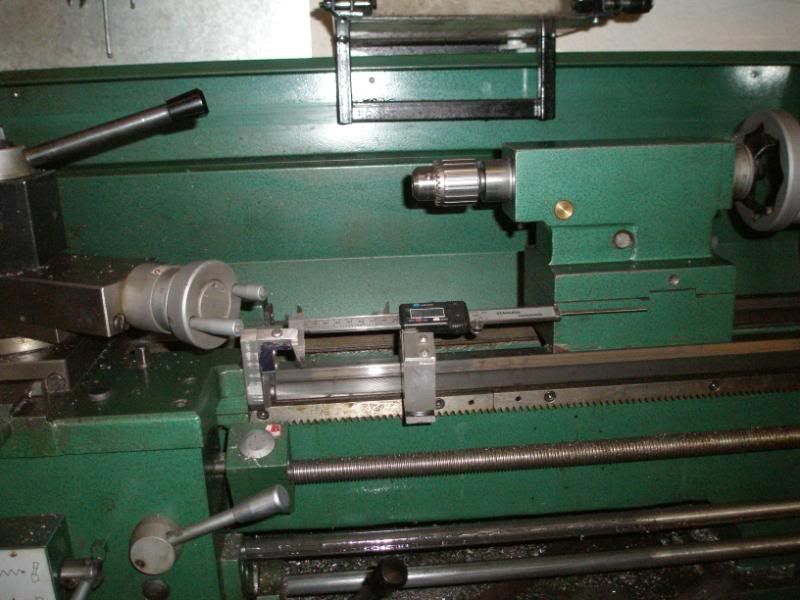 That I thought I would do the same on the tail stock ram. Ran into a problem with it though. The way that the ram is keyed to the tail stock there is several degrees of free play (slop) so I couldn't clamp the calipers at both ends. Didn't know if it work work but was well into the project and didn't want to give up so tried a more flexible mounting. Caliper hooks over a dowel and is held in place by a rubber band. Works good.
See the little bulls eye just to the left of the zero on the caliper? You don't tug on superman's cape and you don't drill a mounting hole in your Harbor Freight calipers either.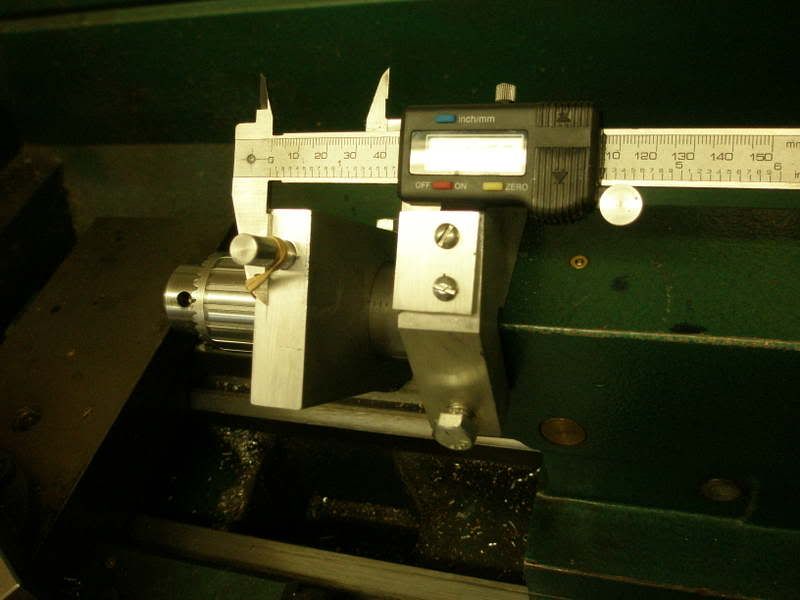 The same two brackets also will hold a dial indicator.