I bought a few packs of air hose Quick Coupler Sets a while back from Harbor Freight. I wear a lot of these out over the course of a couple of months so I like to keep a stock on hand. I mounted one of the new female couplers on a hose and started to work using a DA sander. The sander slipped out my hands while changing a PSA disk and to keep the sander from hitting the ground, I was able to grab the hose. (Yeah, I know. The tool should be disconnected.) As soon as I grabbed the hose, the end of the coupler broke off and the tool hit the ground anyway. The coupler end, spring and ball bearings went flying across the floor. Fortunately, the air valve disk stayed intact or the hose would have been whipping around too.
All I could think was WTF? I gathered up the parts and checked them out. It seems the whole end of the coupler is held in place by about .009" or less of Chinese brass. I've never had this happen but it's the first time I've used the Yellow Pack couplers (Item 94024). These are the ones that HF usually sell in their sidewalk sales or special promotions for less than $2-3. I believe the regular packs are Red and carry a different item number. My advise is not to use these couplers. I'm thinking of reporting this to the Consumer Product Safety Commission. What do you guys think?
The pack looks like this.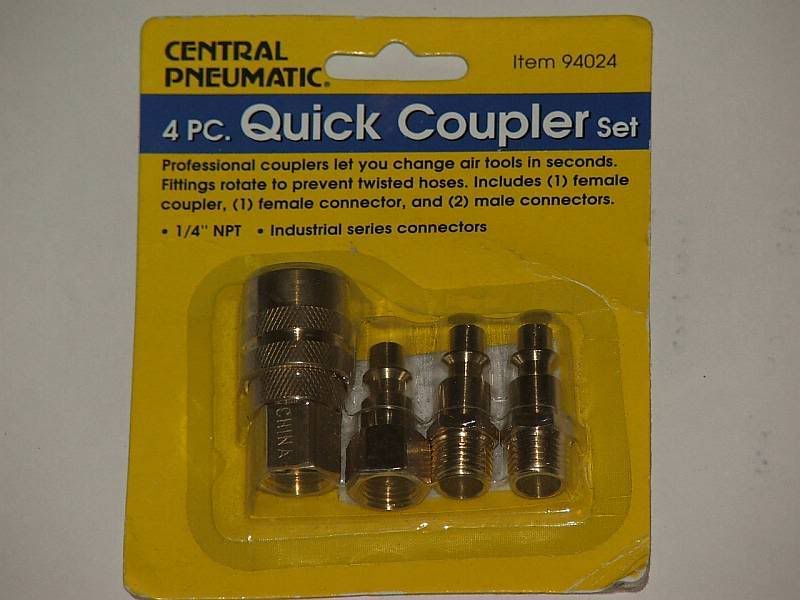 On the left is the valve body half and on the right is the end that would retain the pull-back release. You can see by the dull areas of the crack that the only material holding the halves together is paper thin.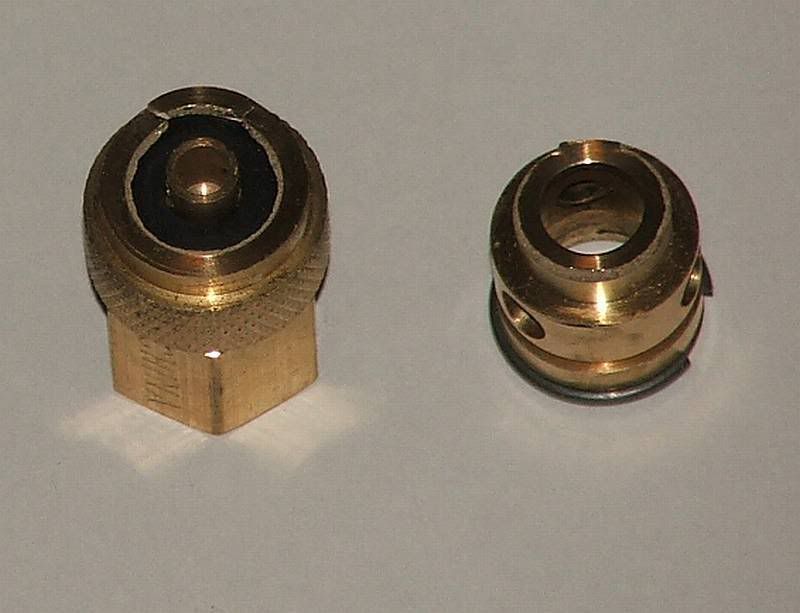 Here's a side view of the end that broke off. The break is at about a 45* angle so it looks like the material is thicker but it's really only about .009" thick.