I'm kind of cramped for room until the buyers of my old machinery take them away but I managed to get the new stuff set up temporarily.
The mill/drill is a Craftex B1976. After using a homebuilt vertical mill for so long this machine is a real treat.
The lathe is a Craftex B2227L (10 x 18). It is a lot smaller than my old one but it seems to be a study little rig. I took a few test cuts and it does a nice job.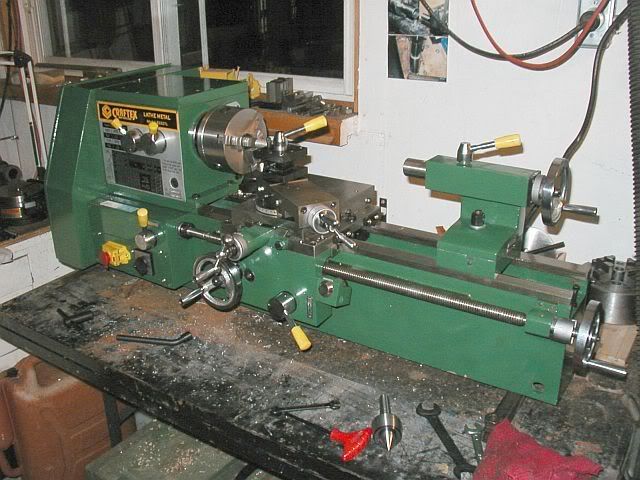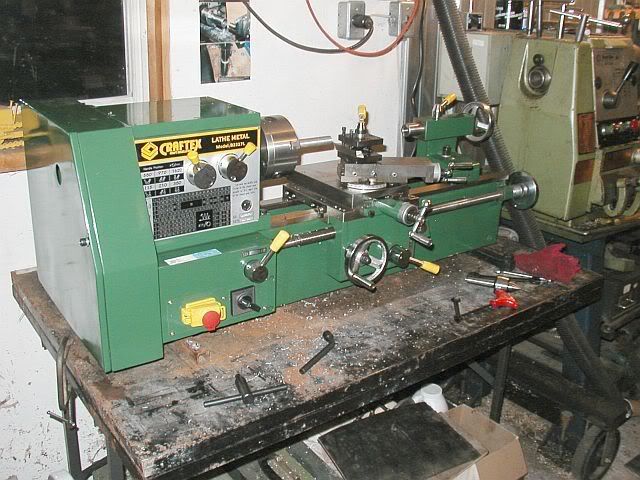 The first small issue that needed to be taken care of is that there is no tang stops in the tailstock quill. This would make it just about impossible to do any drilling without the MT2 shank spinning out and gauling the inside taper.
A couple of 1/4" x 3/8" set screws set in with a removable thread lock does the job.