I've got this speedometer off a junked exercise bike:
I want to use it as a crude tachometer on my engine-driven winch, so I made this crude adapter:
that fits in the end of the crankshaft:
With the engine idling, my model plane optical tach shows 1100 rpm and the bike tach reads 350 rpm.
When the optical tach shows 2100 rpm, the bike tach reads 650 rpm.
When the optical tach shows 3100 rpm (top speed), the bike tach swings all the way around to 25 rpm. That would be about 1025 if you extended the rpm scale around.
It didn't appear to hurt the bike tach to run it that fast, but I hate to go past full scale on any kind of instrument. I'm assuming it's a simple eddy-current magnet/cup/hairspring arrangement, in which case the answer is probably no, but I haven't opened it up.
Has anyone here been inside one of these tach/speedometers? Is there anything that'll be ruined by running it past its full-scale speed?
If it's not going to blow up, I'll just make a new face for the dial with the appropriate markings. Otherwise, I'll have to recalibrate it or use a speed reduction system of some sort.
I removed the engine and winch from the tractor and made this support for mounting it directly on the trailer. I can adjust the position of the winch to get the line to wind evenly without having to jockey the trailer around. It's a lot easier to tow the winch around and set it up at the field.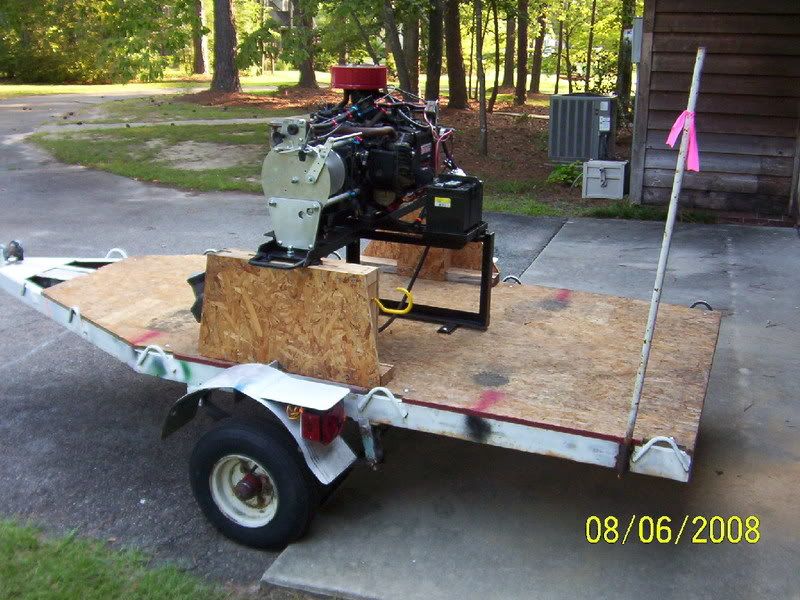 Roger