Some more parts for the movie company. Think this will be the last from them for now. Production is supposed to wrap up next month.
Parts were made from chunks of aluminum, 6061-t6, 1"x3.5"x4". Using some 1/2" carbide variable flute polished coated aluminum cutters from Lake Shore Carbide. Little over $40 a piece. Man do they move the metal!
Was running at 6000 RPM, up to 80IPM at .2" DOC but that was putting a little more load on the motor than I wanted so I slowed it down to 5400RPM, 50IPM Rough, and 30 IPM finish cuts.
http://www.youtube.com/watch?v=V7_W9KRe8rc
Just a little bit of chips...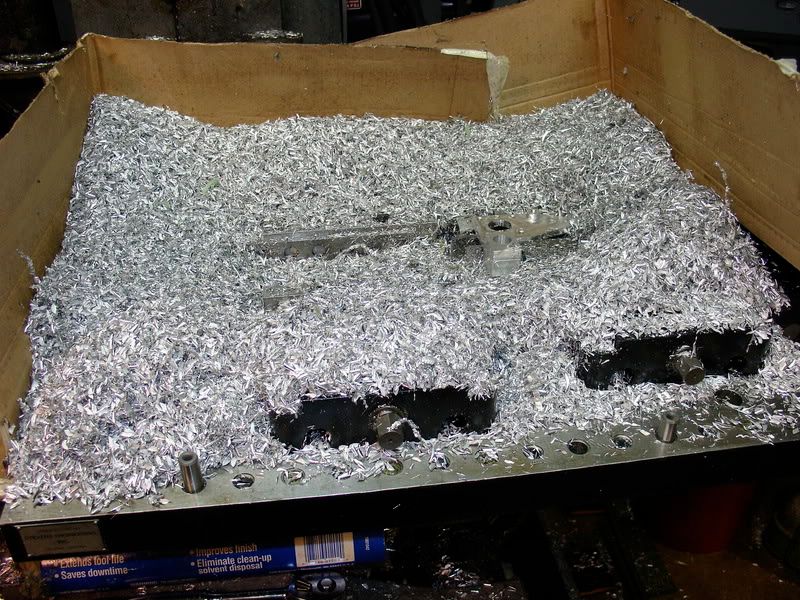 Made 11 of these thing, 10 for them, one for me.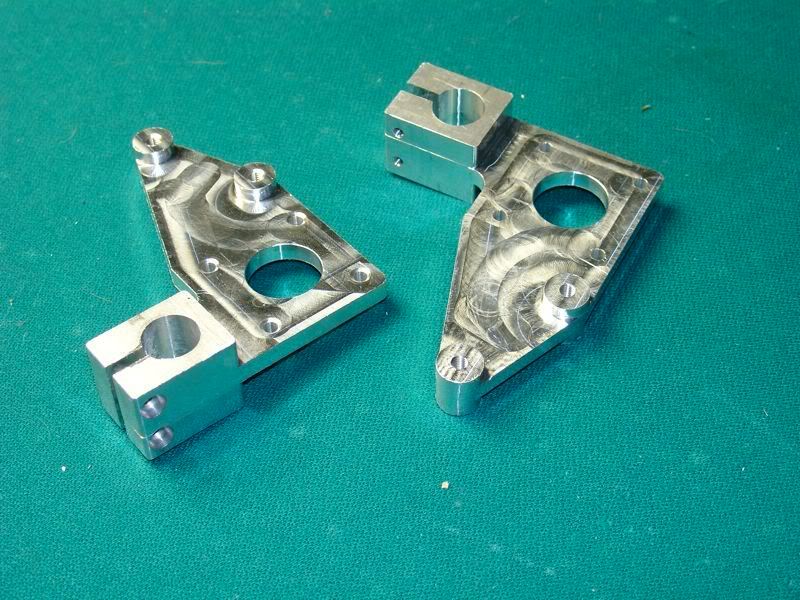 They will be anodized later.