Well this week I've been working on a couple of odd-ball things. First was a battery box for a 1936 buick sedan. I chose 16 gauge sheet metal as my material and then realized I had no way of accurately bending it. So I had to make a press. The material for the press is channel iron from a hoist used to dump over grain wagons back in the '40's. It is really too flimsy for a press, but I just needing something to bend some sheet metal, not to broach or press bearings. The jack I settled with is a 6 ton jack my friend gave me for helping him with his mustang. I've got a much nicer 8 ton, but even six tons is too much for this little frame.
The press and sheet metal:
Bending the lip that hangs the box from some rails: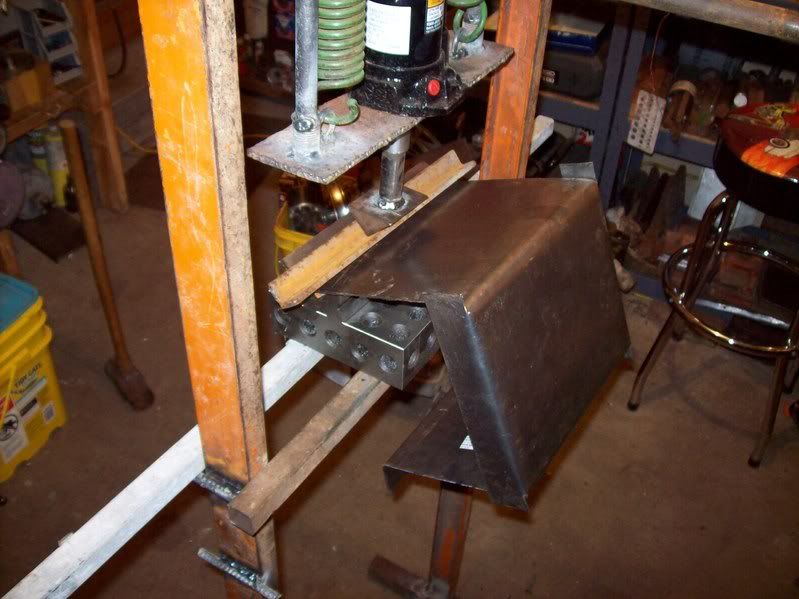 The box: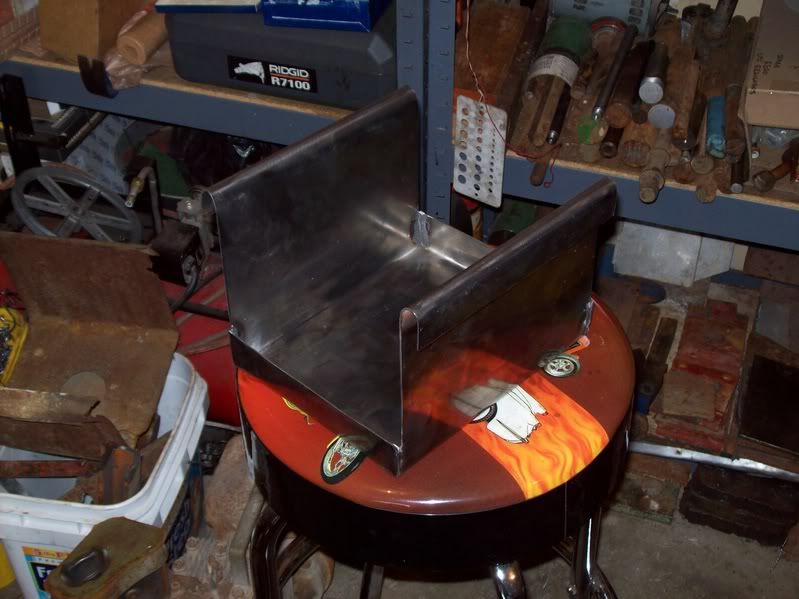 I forgot to take a pic of the completed box before I gave it back to my neighbor. It got a coat of gloss black, a 2.5" hole in the bottom and a coat of 3M rubberized undercoat on the very bottom and 1.5" all around the sides. That is the area of the box that is exposed to gravel and other road-debris.
While working on that, I also had some time (while paint was drying and etc) to work on my go-kart. I finished building an engine for it. I'm figuring the paint job is worth an extra 2 HP at least ...