I just got a metric 25mm-50mm micrometer for my birthday from my father-in-law. The unit looks completely unused but I can't tell if he's giving me something he's had for a long time which is unused or he has recently purchase it. The reason why I'm asking is that he hinted that if I already had one, then he will get me something else.
I would refer to get a 0-25mm micrometer, but if it's something that he's had for a long time, then I'd rather keep it since it would actually mean more to me.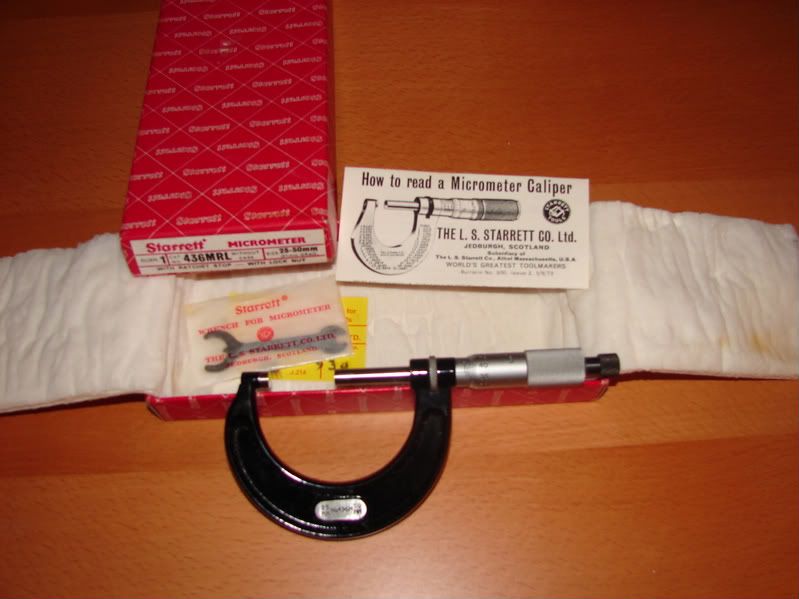 Here are some more detailed pictures.
http://i7.photobucket.com/albums/y28...5/DSC01334.jpg
http://i7.photobucket.com/albums/y28...5/DSC01335.jpg
http://i7.photobucket.com/albums/y28...5/DSC01336.jpg