I posted a day or two ago about needing a favor from someone in the Milwaukee area, and as it turned out, the guy who told me about the deal went and picked it up for me. (Thank you to the others that replied, though.)
It was Craigslist ad for some horizontal mill cutters, come get the whole heap, $250. There were over a hundred visible and countable in the ad photos alone, so I figured it'd be a pretty good deal, even with shipping involved- taking advantage of the Post Office Flat Rate boxes, of course.
Well, my new best buddy went over and bought them for me, and has spent the past day or so wrapping all
eight-hundred-plus
for shipping.
These bins hold five hundred and thirty...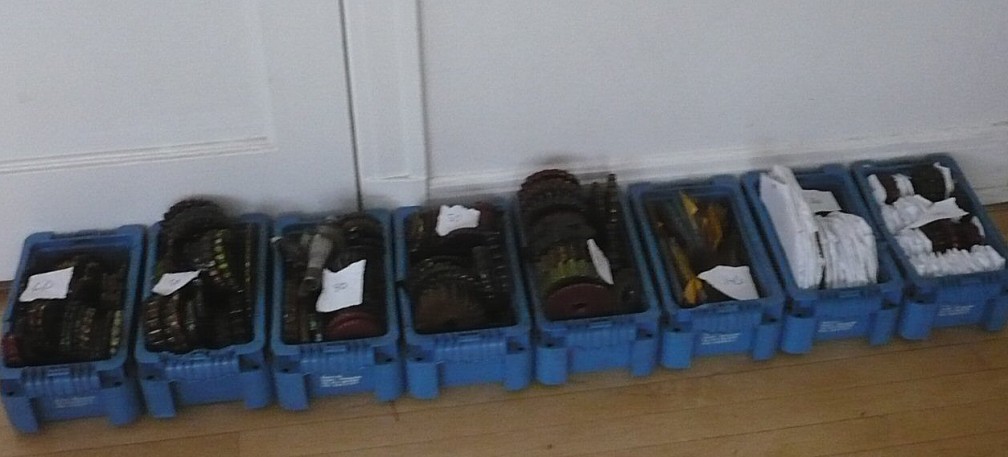 ... Plus the NMTB shell-mill holder. Then he figures there's still another three-hundred-plus yet to be wrapped: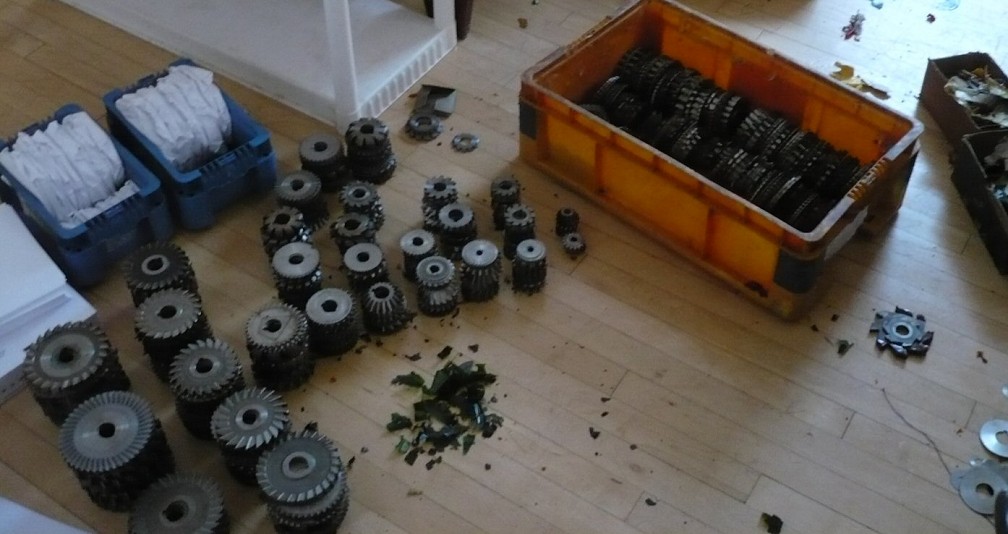 There's inside and outside radius cutters, gear tooth cutters, slitting saws, slotting saws, carbide-faced cutters... roughly a third of them are still coated in wax...
I don't see any nice, wide slab mills yet, but I'm not gonna complain.
Once I have them in my hot little hands, I'll probably be spreading the wealth a little bit, as I'm sure there'll be many duplicates, and I can't possibly use all eight hundred cutters.
Doc.