I found this jack on the side of the Interstate. You guys keep one eye dedicated to looking for metal gifts on the side of the road while driving too, right?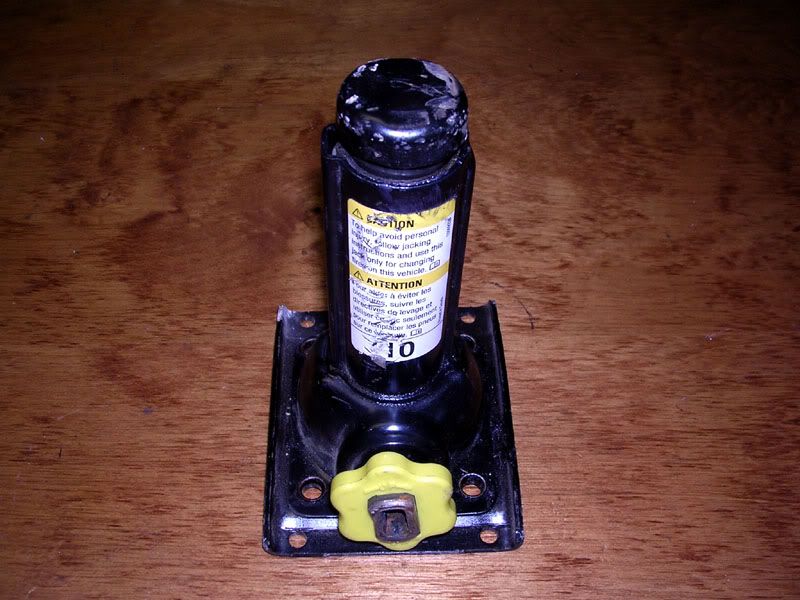 I started to throw it away since it's just a cheap stamping but after further review I'm gonna keep it. It seems to work smoothly so ya never know when I may need it to do some light lifting or pressing.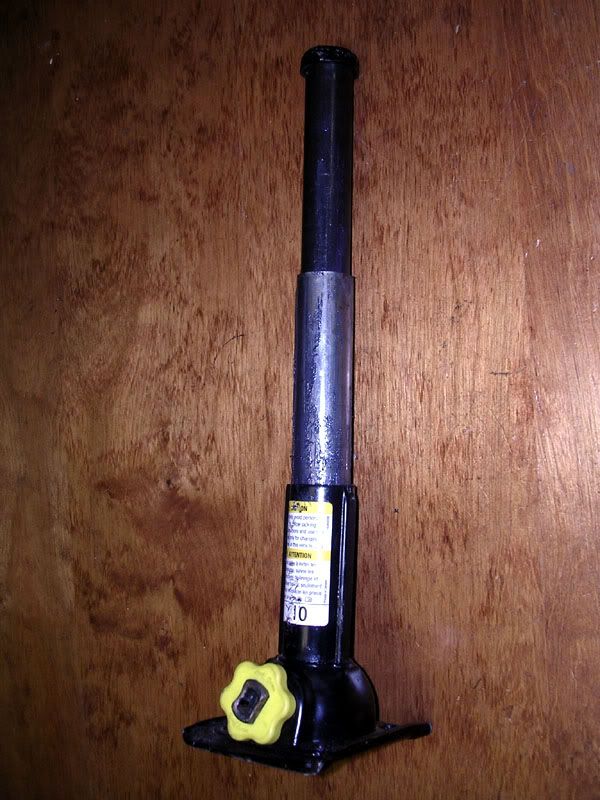 The crazy thing has 10.5" of travel in a device that's less than 7" tall when retracted. Anybody ever seen one apart to see how the mechanism works? I'm guessing the handle turns a bevel geared drive nut that forces a lead screw up but how does the compound gizmo work? The center shaft goes up about 5" and then the outer sleeve starts rising. Amazing.
It says "Made in Canada, eh Hoser?" on the bottom so I'm guessing it's a Ford product. Torker, you been down south lately & forget your jack?