Ken Shea posted this program in the threading video post.
Looked interesting but I found that the demo version didn't work with the lathe infeed distance when using BSF and BSW
So I decided to do my own spreadsheet which i have been doing tonight.
Decided to cheat and take the figures from this program before it timed out and found some queries.
I posted before about the 27 thread being deeper but look at the pic above.
This is for 3/8" x 16 UNC now from various books including screw threads of the worldd and MH, the depth of this thread is 0.0406"
[ Nowhere on this chart does it tell you this ]
Now the infeed depth from the table is 0.0389"
?????? how can this be less than the depth?/
The formula is depth x 1.1433 which should be 0.0464
Checked some more figures and they are all wrong as well.
Started posing this and noticed that Kens picture posted at the top shows the infeed of 0.0441 ??
Mine shows 0.0389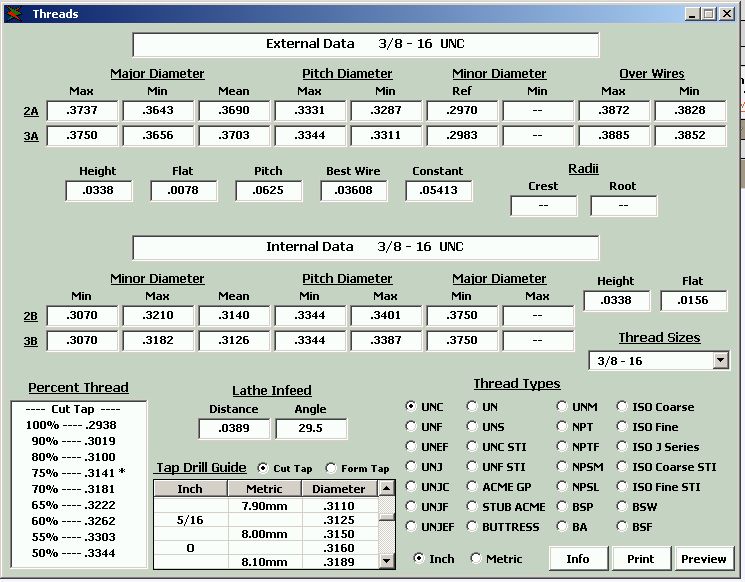 WTF ???
Can anyone see any differences between these pics? All you can do is select the thread and inch or imperial
.