I came upon another Apex welder in better nick (appearance) than the previous unit. It came with a new BOC welding hood, 15 metre HD leads and a pack of rods.
It works real smooth; the drawer back was, it had a breakaway of the dielectric(?) material above the slide choke.
Maybe caused by abuse from being dropped, being hauled by the choke or overtightening. Any way I have seen similar damage on these before but never a complete breakaway.
This is what I did for a repair using Formica electrical board and West System epoxy; all that remains to be done is drill through and attach a 40 x 20 ali angle support plate for added peace of mind and in case I ever lend it to a 'carefull' friend
.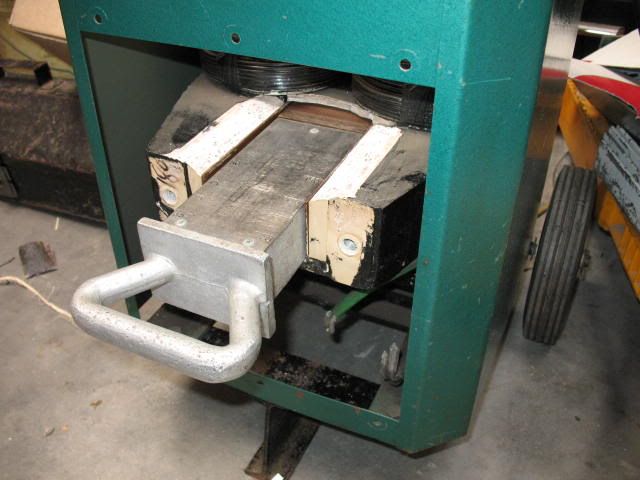 http://img.photobucket.com/albums/v3...C/IMG_1558.jpg
http://img.photobucket.com/albums/v3...C/IMG_1551.jpg
http://img.photobucket.com/albums/v3...C/IMG_1568.jpg
http://img.photobucket.com/albums/v3...C/IMG_1570.jpg
http://img.photobucket.com/albums/v3...C/IMG_1563.jpg