Ok this is not a metal project but I
did
use metal tools to build it.
Twis about two weeks before Christmas and I was informed that youngest son would like me to make a cabinet to hold his new giant screen TV and speakers. Plus some storage space.
Measured TV & speakers, determined where it is to be placed and how much space he has, designed cabinet, bought a couple sheets of Birch plywood and some mahogany for trim and started cutting.
With three days to go I just finished it. This is what I came up with.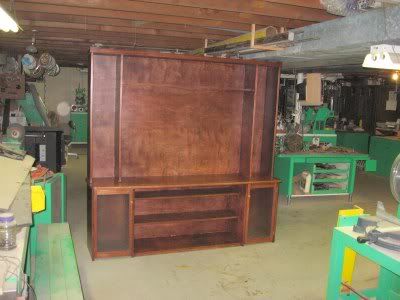 I will let friend wife figure out how to wrap it.