From Forrest:
The gadget you see in the photos is the base I made to check squares following the calibration method I described above.. The device's base is mounted on adjustable legs to clear the square's stock. The mast is offset so the DTI gets a straight shot at the square's beam. The little lip at the bottom contacts the square's beam near the stock. Naturally you can take DTI readings at any height and compare them to the parallelism of the beam thus by interpreting the readings determine the straightness of the beam to the accuracy limit posed by the limitations of the DTI. If the DTI was changed out for an LVDT and gage amp you could work to millionths.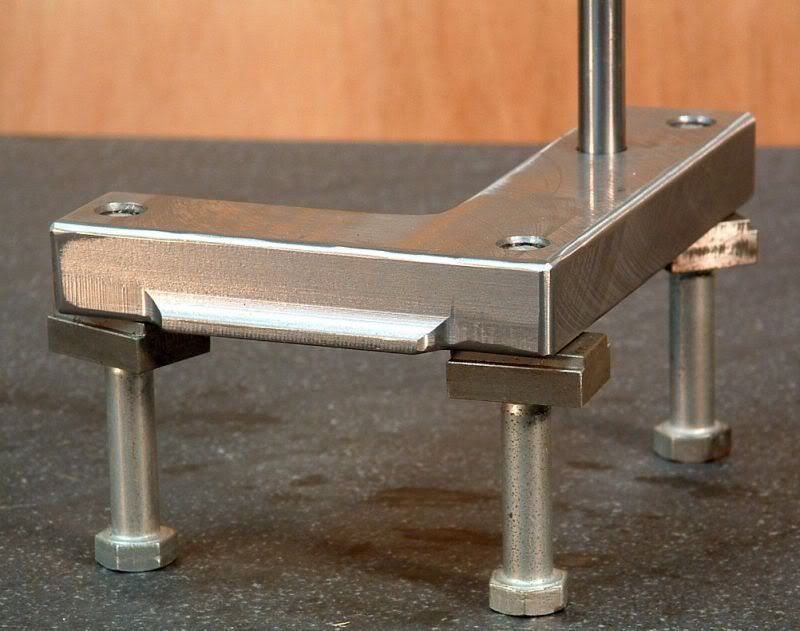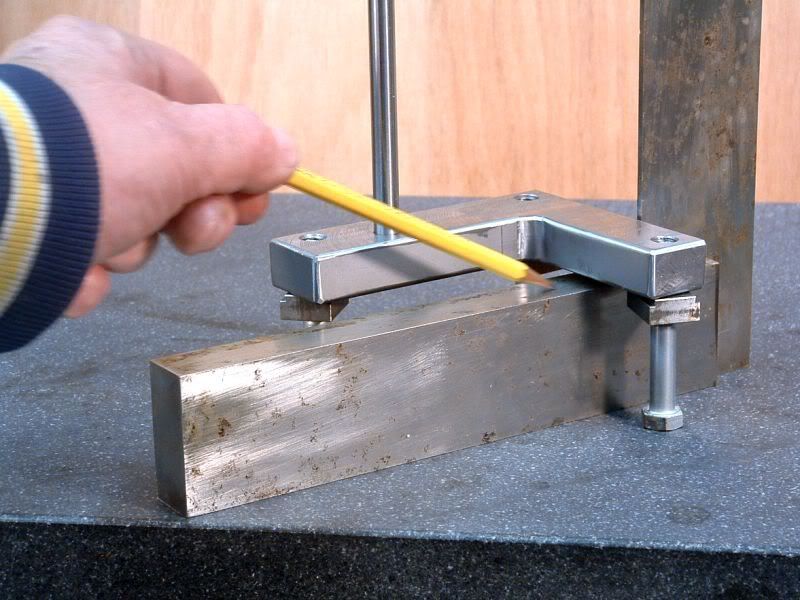 If one needed to know the flatness and straightness of the stock in contact with the flatness reference on which this procedure is staged, one only has to apply a haze of skin oil on the surface of the stock, rub it on the plate, and examine the haze for removal much as though taking a blue reading. In grazing light the haze removal will be apparent. If the removal is uniform the stock surface can be taken as straight within a few millionths. A spin test will eliminate the possibility of convexity confusing the rub reading.
If care with temperature, nulling of the indicator reading, and repeat zero is employed and sufficiently accurate indicating equipment is used, a hard square may be calibrated in a large number of increments along the beam in the home shop as accurately and reliably as a fully equipped calibration lab. Thus for the home and small commercial shops this apparatus and technique is definitive for determining squareness and straightness of the beam of a hard square.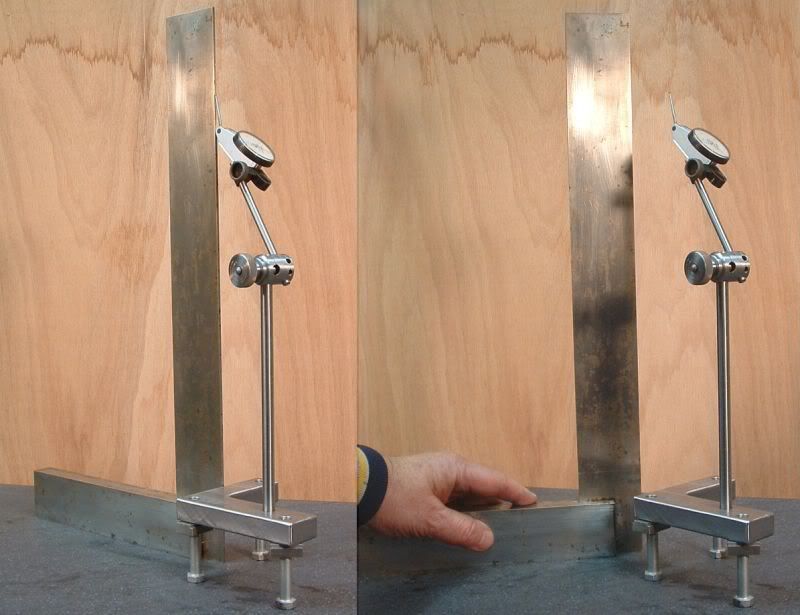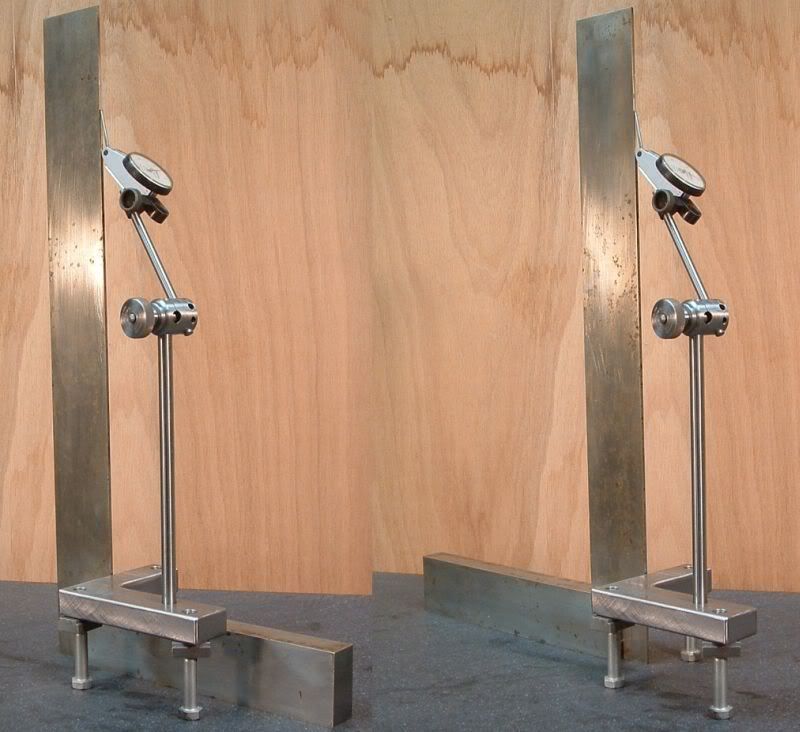 Forrest