During the Christmas holiday I finally had some free time in the shop to work on one of my own projects and not customer jobs, kind of my Christmas gift to myself. I've had a steam engine casting kit that I bought at the GEAR's show back in 2005. I started working on it on the 24th, and had it running on Sunday the 28th. I spent Christmas day at my mother in laws house so I didn't get anything done that day but the rest of the time was productive.
I did all of the lathe work with the exception of the gland nut on my 7x12 mini lathe. I did the gland nut on the CNC lathe as it made threading to the shoulder much easier and I really didn't feel like dealing with the change gears on the mini lathe.
The engine ran the first time I put the air to it. I still have a few finishing touches to put on it such as cleaning up the casting flash and painting, which I will try to get done by the 1st of the year.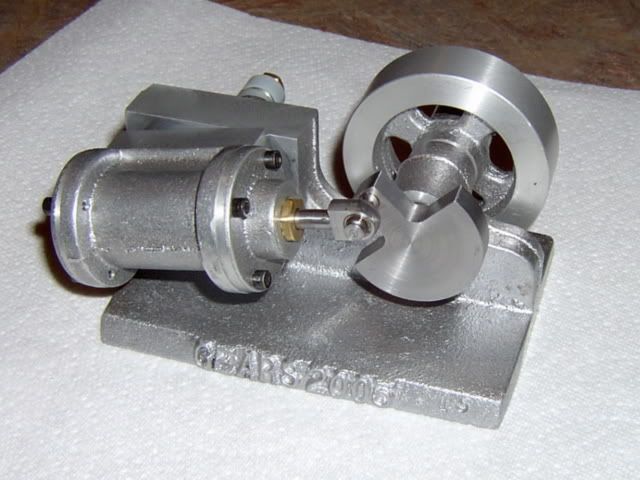 I know it doesn't compare to the engines some of you guys build but I had fun building it.