My Mother-in-law's cookie press handle broke off this Christmas. Since the relatives now associate me with metal, I am the one she called upon to fix it for her.
Anyway, the cookie press is aluminum. Here are the pictures.
This shows how the handle should be attached.
This shows the current pieces.
This shows the small internal clearance with the plunger.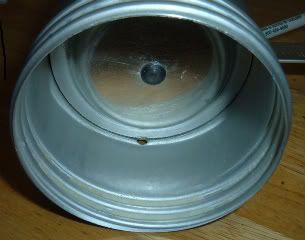 Any ideas on how to fix this? She would like the handle on, as opposed to just sealing the holes. Looks like there is some residual glue which I don't know if that is from the manufacturer or my father-in-law.
We have an updated model from the same manufacturer. They no longer make them with the handle, probably due to the potential for breakage.
Your help is appreciated.
-T