Had a job today to make something that looks like a lathe chuck jaw but it was 8" square and 3" thick and needed to remove the two steps out of it.
Setup to do the job and realised that many won't have seen this done even though they may have read about it.
It's called chain drilling and involves drilling a series of hole that meet on the edges. Try to cheat and only do 7/8th of a hole and the drill wanders if you have any depth to go.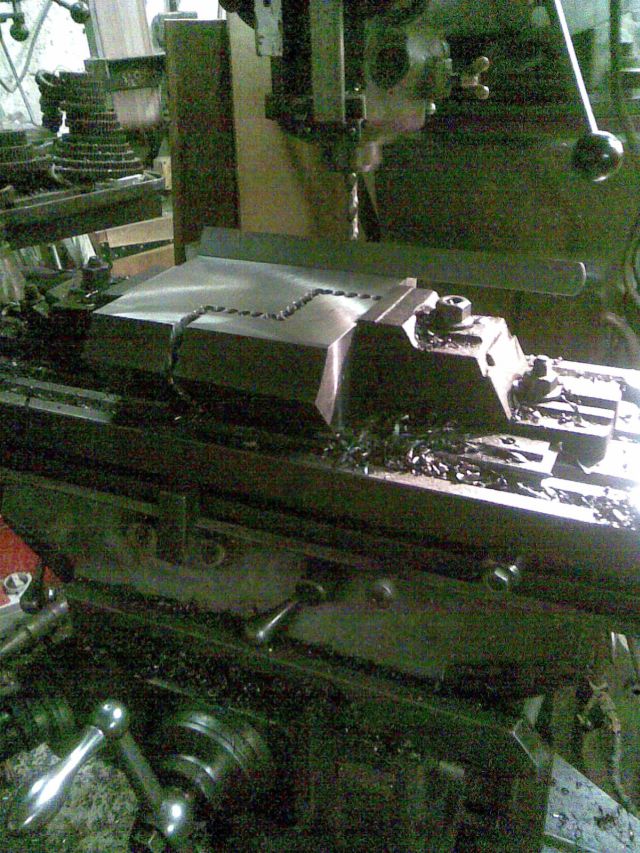 Excuse the grainy picture but it's off my phone and it doesn't like low light.
10mm drill held direct in 10mm R8 collet, spacing also at 10mm, stop on quill to stop hitting bed .
There is some packing under there to raise it but it's not clear.
Job is held by the two loose vises I posted about in another thread. These work brilliantly as when you tighten the last jaw it pushes down on a taper and also snugs the work down with it as opposed to riding up as do many vises.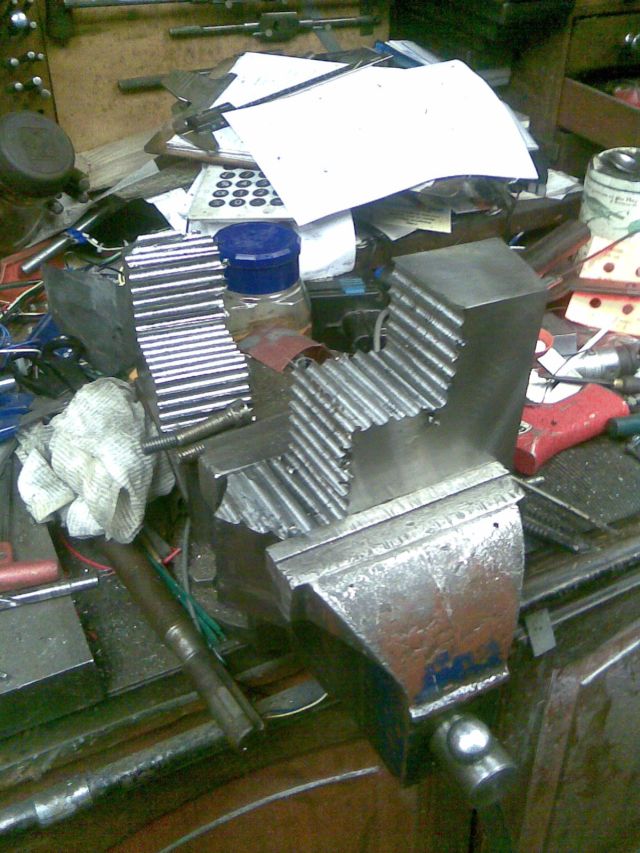 Hold in the vise and a few swift smacks with a bopping stick and it's ready for a clean up.
.