Well in a day anyway, work may not come into it.
So this morning bright and early [ well for me anyway ] I set out for work, the reverse of the 34 steps I had taken the night before when they dropped 25 motors on me for conversion to a smaller frame setup [ shorten shaft, weld keyway up, turn down from 19mm to 14mm and re-keyway, then slot the mounting holes in the end cover x 25 times - booooring
So 33 steps later and I fell over this pile of end covers, brake housings a rotor and a weird circular bit on the floor outside the door. Opens up and starts to get fire going, phone rings and this Herbert says did you find my parts ? Find them I bloody well fell all my length over them. I can see what's wrong with them except for the circular bit.
That's an impeller that goes on the long rotor.
Wot ?
Speaking slowly because it's early " Goes on the long rotor "
"Can't do the holes too big"
"It's worn"
Worn ??????????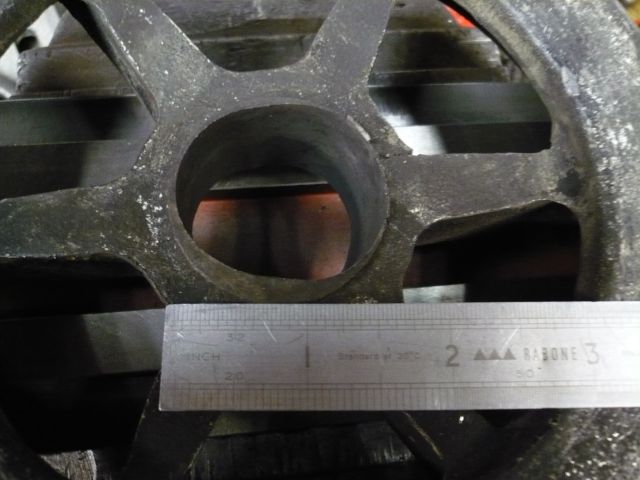 That's about 38mm or 1 1/2"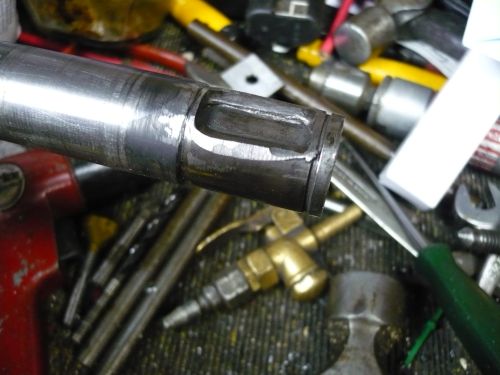 The shaft is 24mm or a tad under 1"
Now I have seen worm things before but the shaft isn't that bad compared to the bore of the impeller, most of the original keyway is still there on the shaft but totally missing from the bore. Add to this two cracks into the bore from the webs and it's cast iron.
Phone goes again, any chance of it back for dinner ? Sure, but note I never said which dinner <g>
First off weld the cracks up then stiff in outside jaws on 3 jaw chuck and bore the hole out, it went out to 42mm before it cleaned up, that's about 1- 5/8".
Machined a slug up, pressed it in, loctited it and pinned it then bored it out to 24mm and stuck a 8mm keyway in.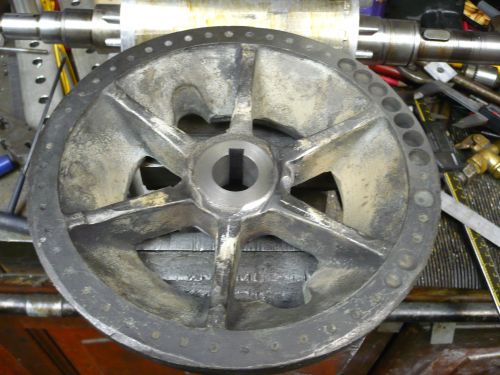 Rotor was straight forward so won't go into that.
Leave all the rest they weren't important, then onto the motors.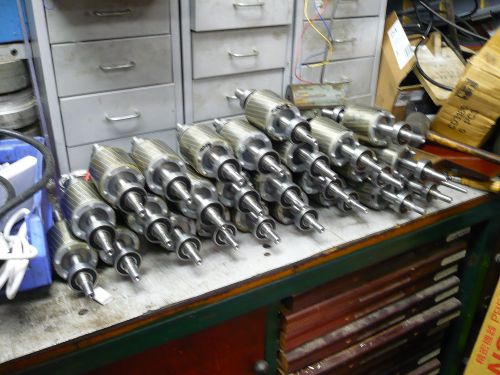 That's what 25 rotors look like ready to box up and go back first thing in the morning.
I HATE ELECTRIC MOTORS.....................................
.